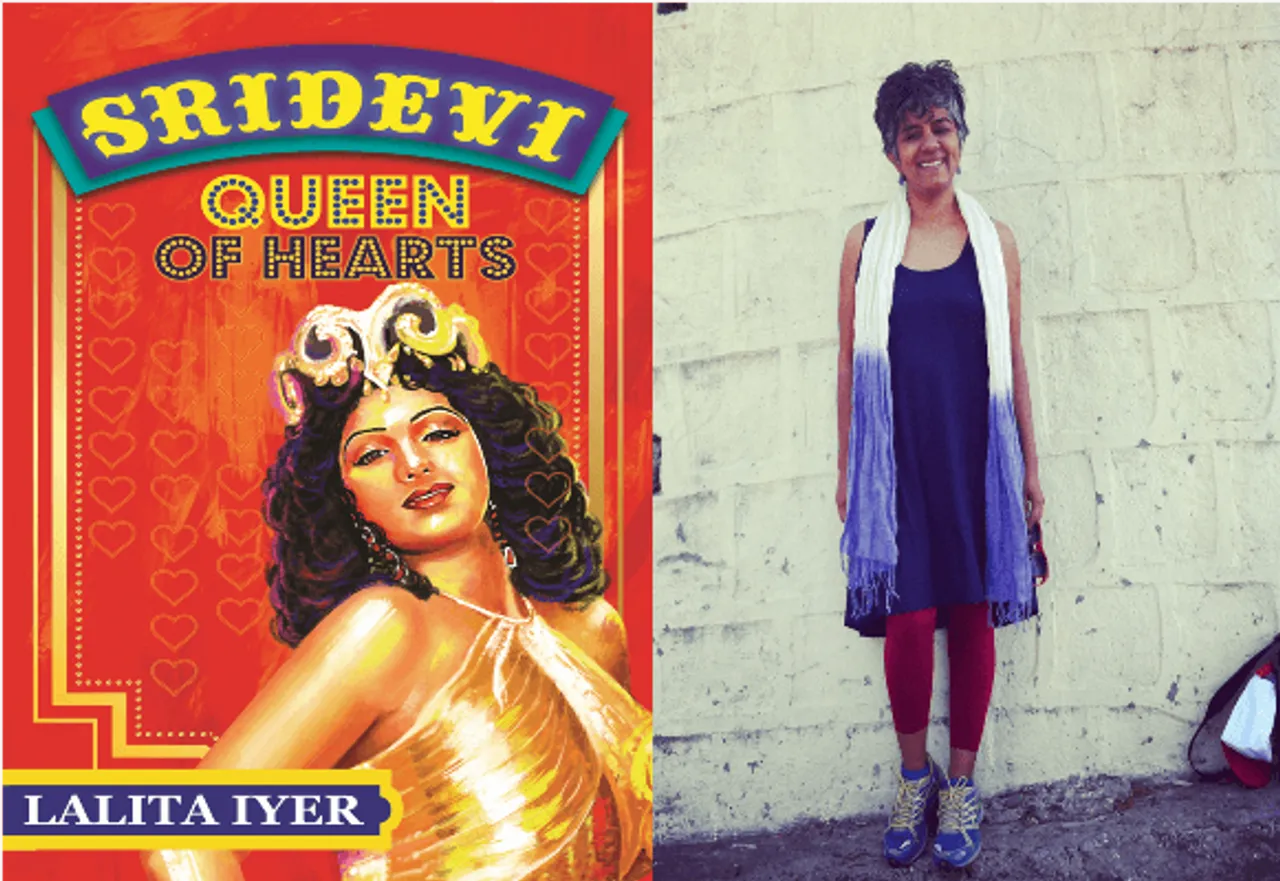 For a generation of queer people in India, Sridevi was an icon. Her electric appearances on screen, coupled with her often outlandish costumes and dance steps, set them free. Sridevi's characters were never passive, never simply black or white, and this resonated with members of the LGBT community who were coming to terms with their own identities. She was a hero, an artist and a star who unconsciously helped them deal with their problems through her depiction of people in conflict.
Those who grew up with her songs swore by her. 'When our homes were prisons and our families chains, Sridevi set us free. Her songs gave us fleeting glimpses of how the world would be if we could dance like we wanted to, and wear the clothes our hearts desired. In her often garish, kitschy performances, we saw the promise of a future where we wouldn't lie about who we were and what we liked,' journalist and queer activist Dhrubo Jyoti wrote in the Hindustan Times after Sridevi's death in February 2018.
For Indian queer men, Sridevi provided a vocabulary which allowed them to protest and enact their deep erotic desires through dance
In ChaalBaaz, the demure Anju (Sridevi) suffers endless oppression, fit-inducing injections and lashes from a whip by her tormentor Tribhuvan (Anupam Kher), who is her chachaji. Dance is her only escape that she practises in secrecy. However, one day, at a party, Anju inadvertently breaks into a dance which intensifies into a tandav and ends with a resounding slap on the uncle's face. Though unintentional, this marks a dramatic moment of triumph against an invincible oppressor. The dance becomes an exaggerated expression of her resentment.
There was, of course, in the '80s, Dimple Kapadia and Padmini Kolhapure, who were popular among the LGBT community for the Bombino videos of their songs, but Sridevi was different. Harish Iyer, popular LGBT activist who first came to public attention in 2012 on Satyamev Jayate, hosted by actor Aamir Khan, is a Sridevi fan. Sridevi made a special appearance on the show to meet Iyer, who spoke about his child sexual abuse. 'Whenever we are challenged with anything in life, cinema serves as an escape mechanism. For me, it was so important to build this alternative reality around me, especially at a time when I was getting raped and coming home. For me, to forget all that and believe in a world where anything was possible was very important, and Sridevi made me believe in that.'
'When Nagina, the movie, released, I was young and impressionable. I witnessed Sridevi break into a "nagin dance" when Amrish Puri aka the "Snake Charmer" had come to disarm her. Her dance unconsciously portrayed my angst. I was mad at the world for trying to condition me. I was more than just a man. My feminine side wanted to be like her,' said Harish. When I interviewed him for this book, he told me about the fights between the 'Madhuri versus Sridevi' factions among queeristanis. Harish recalled, 'I remember I stopped talking to a few of my friends who switched sides. That time, the newer LGBT lot had developed a fondness for Madhuri. We used to have huge debates, which often resulted in throwing things at each other.'
Unlike Madhuri, who was an exponent of Kathak, or her south Indian contemporaries like Meenakshi Seshadri, Jaya Prada, Bhanupriya or Radha, Sridevi was not a trained dancer. What she had was an innate, untutored talent for dance despite never having studied it formally. Although dancing in a few songs in every film and working with a range of choreographers with different styles should be considered training enough. Her grace, rhythm and expressiveness were certainly natural attributes, and added to that was a combination of innocence, oomph and sparkle. She never went through the rigor of working with a guru in one style, which made her performances (and her, in them) unique. In a TV interview to Doordarshan in the 1980s, she had said, 'I didn't learn dancing. I didn't have a guru. In the south it's very important that every family should have a guru. But somehow, miss ho gaya. But I love dancing and I enjoy it. That is more important, I feel.'
Excerpted with permission from 'Sridevi: Queen of Hearts' by Lalita Iyer, to be published by Westland in September 2018. Pre-order you copy here: https://amzn.to/2NxEGzC