What started as a series of 'badly-drawn cartoons' that depicted the reality of newfound motherhood, Shweta Ganesh Kumar's The Times of Amma  - an online platform featuring conversations surrounding parenting and motherhood - has come a long way. An author of several books, and also a travel columnist, Shweta is most inspired by other moms that she comes across on social media. 
In a conversation with SheThePeople.TV, Shweta Ganesh Kumar spoke about The Times Of Amma, motherhood, work-life balance, and writing.
What drew you to writing?

When I was around six, my parents sent a story of mine to The Khaleej Times. The story got published and I won a camera for my efforts. The high that came from seeing my story published is one that has stayed with me forever.
Writing is my favourite form of expression and I believe it has always been a part of who I am.
Blogging is the most profound way to express. How did things lead to Times Of Amma?
I've been a blogger since 2006, way before I became a mother. I wrote about my life as a television news reporter on my blog. Later on, it became about my life in Manila as a newly-wed expat wife. The Times of Amma was an avatar my blog took in 2012, when my husband and I moved to El Salvador with my (then) infant daughter. I found myself in Central America, thousands of kilometres away from my support system and lost in the lonely world of new motherhood. The Times of Amma back then was a series of 'badly-drawn cartoons' that depicted my reality of new motherhood. In 2016, it became a space where I started featuring stories of modern Indian parents and interviews with mothers who had redefined success in their own way.
The idea was to create an online sisterhood of mothers where there was plenty to get inspired by and absolutely no judgement.
What is your writing and creative process like?


I am inspired by everyday life. I jot down everything that inspires me in the form of one-liners and scribbles. Later, I create drafts from ideas that I feel merit longer posts. Once the drafts are done, I keep them aside for at least a week before I start working on longer, better-crafted versions of them.
I also work on multiple pieces at a time so that if I feel stumped by a particular project I can use my time constructively on another piece.

How has motherhood shaped your journey?

Motherhood changed the way I work. I used to be a multitasker who thrived on being busy and had no inclination to indulge in self-care. After motherhood, I became more mindful about my work and intentional about the time I spent writing. I have slowed down, yet my focus has improved thereby improving the quality of the work that I put out.
Motherhood is also the sole reason why I encourage myself to work-out, eat healthy and take time out for myself, so that I can set a healthy example for my children.
Your latest Life could be Verse is a collection of poems. How did poetry happen?

I've always dabbled in poetry. A couple of my poems were published in literary journals a few years ago. I continued to write in private and share snippets of it on social media. There has always been a positive response to it. So, this year, I decided to take the leap and put together an anthology.  
How has your experience as a traveller and columnist been?
One of my favourite quotes about travel is one that is often attributed to St. Augustine, "The world is a book and those who do not travel read only a page." Well, I consider myself a voracious reader. With so much to see and experience and with the time limit of a human life span, I wish to see as much of the world as I possibly can.
The joy of discovering new destinations to love gives me the same joy some get from partying or shopping for branded possessions. Getting to travel is a luxury and a privilege, for which I am grateful and I cannot imagine my life without it.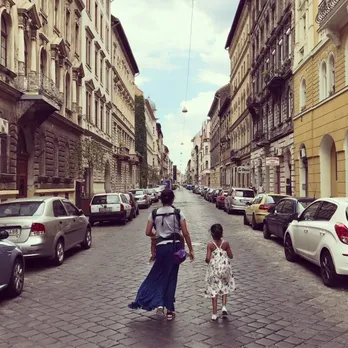 As a parenting columnist, in what significant ways do you suggest men can help and support their wives in building their home, so that an equal sense of participation can prevail, especially when it comes to raising children?
The first thing that needs to happen in any family is an honest conversation that accurately documents who does what. Once it is established that one person is unfairly shouldering the duties and responsibilities, it is easier to work out a plan to make the household a fairer space. This could mean different things in different households. In my home, it is my husband who cooks and handles laundry apart from other responsibilities. I step up to handle school-related activities and cleaning. I believe that men should stop being applauded for doing basic household chores that they should have been doing in the first place and that women need to be vocal about the unfair division of labour.
The first thing that needs to happen in any family is an honest conversation that accurately documents who does what. Both men and women need to step up to listen and talk about each other's concerns.
What in your opinion works best when it comes to work-life balance?
I believe that the first step to achieving work-life balance is, to be honest with oneself about one's goals depending on the point one is at. If you are at a point where career comes first and you want to put in that kind of time, then you need to be realistic about the way it will affect your personal life and vice-versa.
There is no one-size solution that fits all. But it makes sense to understand that we all get the same 24 hours in a day and it is up to us to figure out how best we can utilise this in a way that fulfils us. This could mean slowing down or hiring extra help or bearing down and pruning out non-essentials.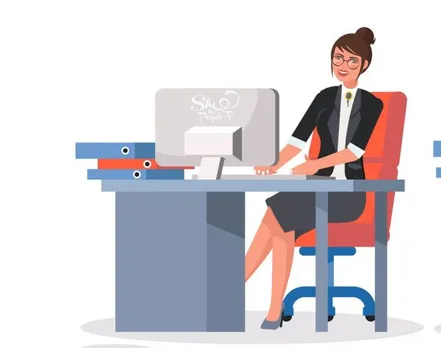 You also organise writing workshops. What do you have to say about the role social media has been playing in bringing communities of writers and artists together?
Social media has been a tremendous boon for writers like me. As an Indian writer who is based overseas and as one who works mainly with small independent publishers, it is purely the force of social media that has helped me connect with my readership.
I believe social media has made great inroads in creating online communities that are supportive and engaged in truly creative work.
How important do you think it is for young girls to see women like yourself in mentorship positions in a field like this?

I believe it is extremely important for young girls to have women to look up to in every field. It is important for them to see that they are not limited by their gender.
It is also crucial for them to see that women do empower other women and if they need help, there will always be someone who has traversed this path before to lend them a helping hand.
Who are the women that have inspired you?

My mother has always been a constant source of inspiration. In the field of writing, I am inspired by Kamala Das who was not just a fearless writer but also a doting mother. I am inspired by Michelle Obama's grace and her dedication to her family and public service.
I am also inspired by the many mothers that I have featured on my site, as they quietly initiate change and challenge the status quo in their own ways.
What do you have to say about working mothers, the ordeals they face, and the stigmas attached to them?


I feel that it is unfair that even in the year 2019, mothers are still having to justify their choices. It is unfair that a father is not expected to balance his career and his child when the mother is judged in many ways, no matter what choice she makes.
There is so much that we can accomplish together as a society if judgment and stigma based on one's gender could be overcome.
What is that one advise that you would like to give those who aspire to become writers?
I would like to tell all aspiring writers out there that persistence is key. It is very challenging when one is starting out without a single contact or publishing credit. But if you dream of becoming a writer, do not stop trying. And do not stop working on your craft.
You might be the most talented writer in the world, but like physical muscles, your writing muscles too need to be exercised to reach their maximum potential. So keep writing.
Photo credits: Shweta Ganesh Kumar
Also Read: Moina Memon On How Motherhood Gave Wings To Her Dream To Be A Writer