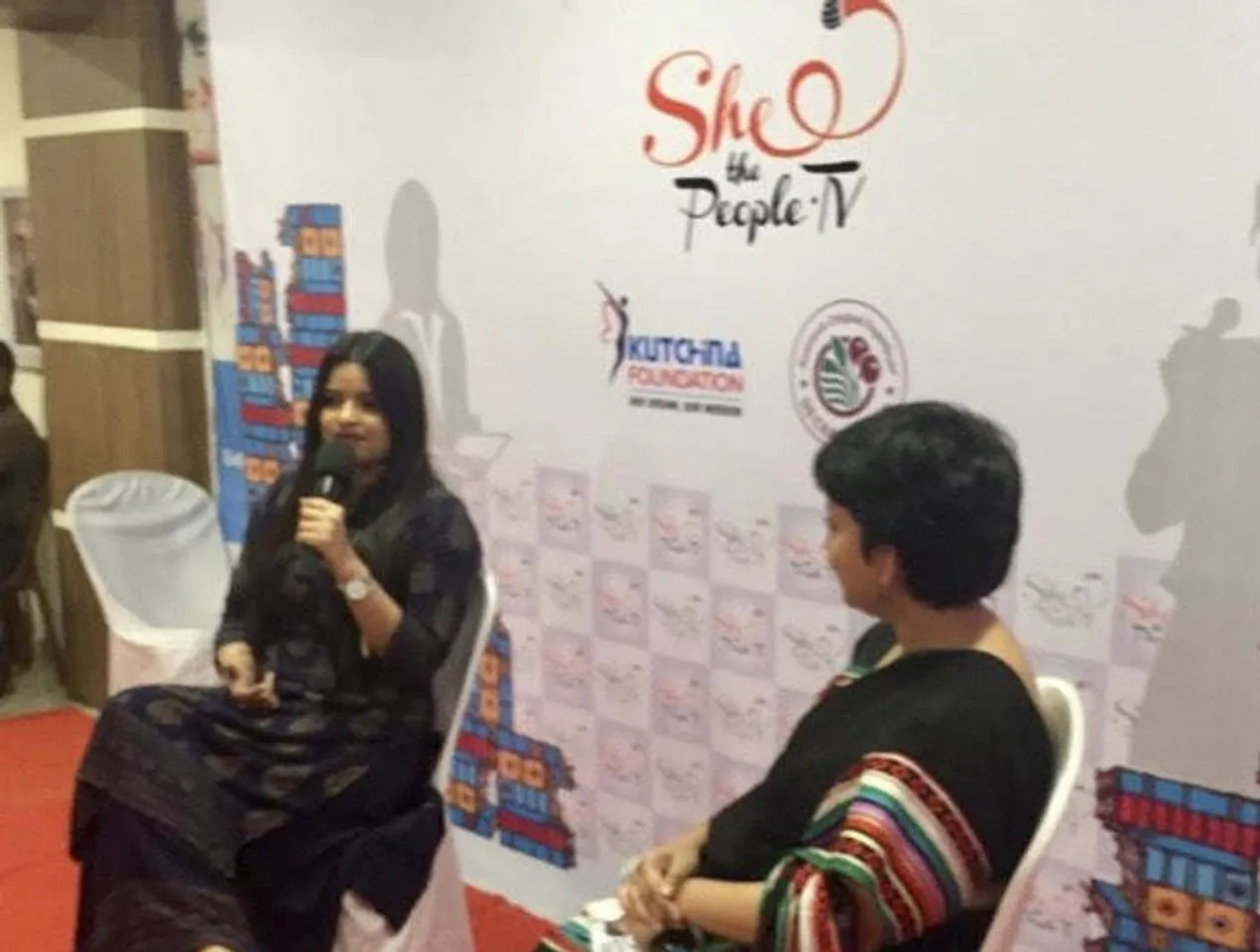 What does it take to write a political biography, especially when it's on a person as influential as Mamata Banerjee? This panel of #WomenWritersFest Kolkata discussed just that - The Challenges of the Political Biography. On the panel, we had author Shutapa Paul, author of  Didi: The Untold Mamata Banerjee, in a conversation with author Swati Sengupta. Shutapa Paul shared the challenges she faced in penning down West Bengal Chief Minister Mamata Banerjee's journey so far.  
"There's an aura about Didi"
Paul, talking about her book, shared how she wanted to capture Mamata Banerjee's journey which has been nothing short of a challenging one. "For me, she was an interesting character to write about. Why it's important is because I've treated my book as a novel. She is a protagonist of the story and I'm narrating her strengths, her skills, weaknesses and also her mistakes."
"As a matter of fact, there are very few women politicians in India with such repute"
Paul believes, as a woman, she took pride in writing about Banerjee, who has a lot of clout. "I want readers to read the book, whether you like the person or not. She has her tragic flaws and her strengths and that's the beauty of the character."
Swati Sengupta and @ShutapaPaul discuss the book Didi, & why @ShutapaPaul decided to write about her. "The book is important to me because I am from Kolkata and there are few women politicians in India have the power that she has " - Shutapa Paul at #womenwritersfest in #Kolkata pic.twitter.com/dxj0Jo2dih

— SheThePeople (@SheThePeopleTV) December 14, 2018
What were the challenges?
Sengupta discussed with Paul whether being close to the person helps or does distance help in writing about the person concerned. Paul recalled the time in February when she met Banerjee and the latter gave her blessings, but didn't give her an interview at the time. "It's challenging to capture such a journey, especially when it's of an active politician's. Yes, when you personally know the person, it's an advantage because you get to see that life internally. However, the distance helped me because I could offer my own perspective in this regard."
Paul said that there are pressures at all times during and after the writing process and it becomes integral to carefully go about it, especially when it's an influential person one is writing about. "It'll be difficult to be critical about the person you personally know. Therefore, the distance has helped me. I had to work three times more to write about her, but it was an intriguing process."
"It's important to critique because if we don't, there will never be true progress"
Paul said writing the biography enabled her to put across her opinion about what Banerjee has done with the state.  "A lot of national media does not talk about or cover the progress in Bengal. There are a lot of things to be proud of and, at the same time, there are issues to be brought to the surface."
While Paul's book talks about the social progress that Bengal has made under Banerjee's leadership, it gives an insight into the areas that still need tremendous amount of work. "It's important to speak about what we feel. Nothing is going to change if we don't talk about it," she added. Paul also shared how narrating Banerjee's childhood was a huge challenge for her.
"Capturing the most difficult phase of her political journey was a challenge, too"
Paul recalled the 2006 phase of Banerjee's life which she describes as the latter's "longest and loneliest walk to the Parliament". "She had aligned with the NDA and that was the time which was the most difficult. However, soon after, she made sure people took notice of her and she came back here with a whole lot of confidence and vigour. She has seen her highs and lows and survived through all of that."
"There is a method to her madness," @ShutapaPaul speaks about the often unexplained decisions that Mamta Banerjee has taken. Watch FB Live here #WomenWritersFest #Kolkatahttps://t.co/7ujmBsGN3M pic.twitter.com/xHvULn1yJ0

— SheThePeople (@SheThePeopleTV) December 14, 2018
"You write a biography for the merits of a character, and for the relevance"
Sengupta and Paul analysed how it's also the relevance of a person which matters at the time of taking a decision to write a biography. "People often ask me whether I'm a fan of The All India Trinamool Congress party. My answer is that I wrote this book keeping in mind the relevance of Mamata Banerjee and her personality. You have to have faith in a person's capability and that's what matters. She played a major role in the 2014 elections and with 2019 elections coming up, this book is timed, keeping in mind her vital role in the upcoming elections too. "
"The admiration should be about the journey she has undertaken, from where she once belonged to now being the Chief Minster of this State"
Paul concluded the session by reflecting on how whenever an influential person's journey is be to written, it's the formative years which hold the most importance. "The formative years must be both carefully written and read as they reveal why people are the way they are."
Also Read: #WomenWritersFest: What Does It Take To Write About The Self?