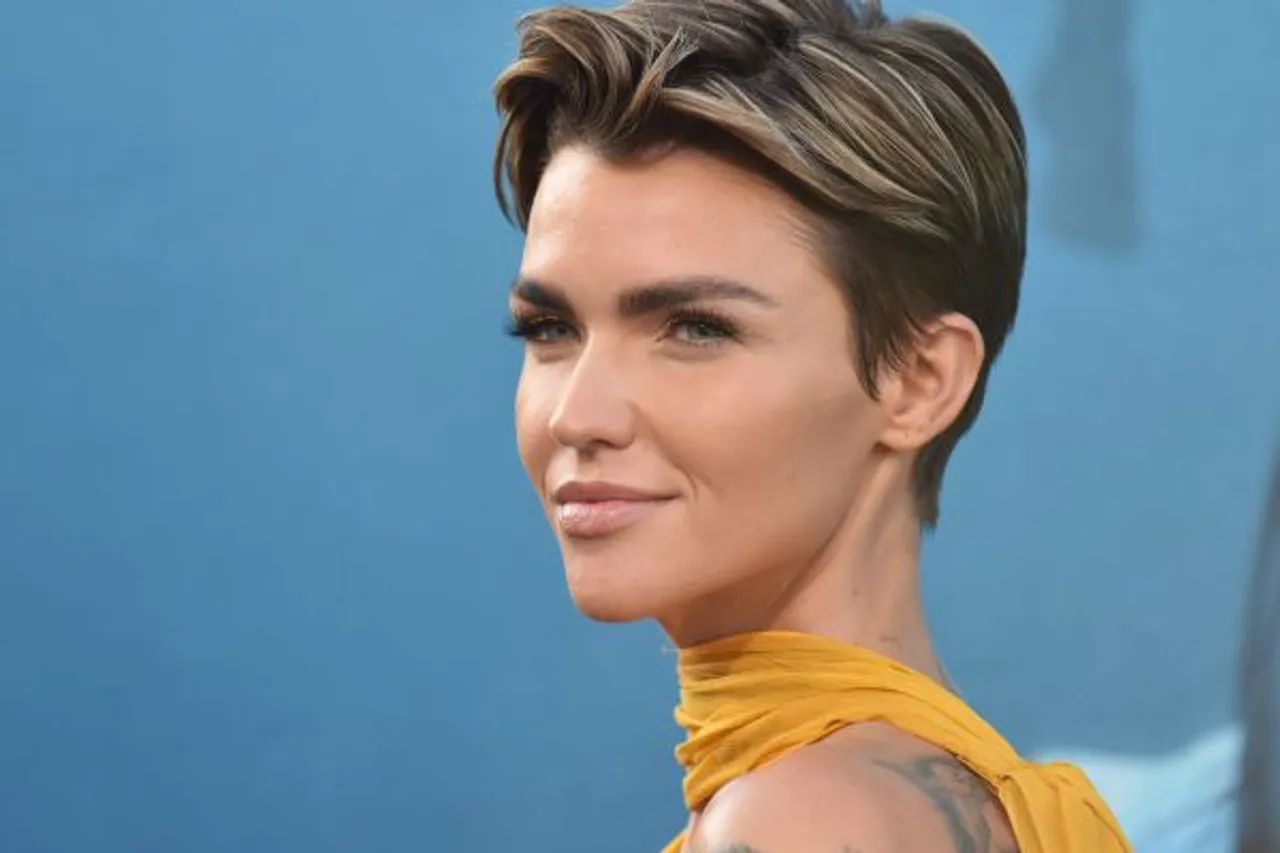 Australian actor, Ruby Rose deleted her Twitter profile after receiving backlash over her portraying a lesbian superhero Batwoman in a new CW show.
Rose, who describes herself as "gender fluid" confirmed last week she would play the first openly lesbian superhero lead. Many celebrated the casting, however, most suggested she was not right for the part. People expressed anger saying a lesbian should play the character.
In an emotional social media post, last week, Rose announced she is set to play the first LGBTQ lead in a TV series.
However, according to reports, two days after the announcement, Rose deleted her Twitter account after some fans went furious over the casting.
Before quitting, The Meg actor responded to criticism in a series of tweets. She wrote how she wished "we would all support each other and our journeys."
"Where on earth did 'Ruby is not a lesbian therefore she can't be batwoman' come from -- has to be the funniest most ridiculous thing I've ever read. I came out at 12? And have for the past five years had to deal with 'she's too gay' how do y'all flip it like that? I didn't change. I wish we would all support each other and our journeys," Rose tweeted.
"When women and when minorities join forces we are unstoppable... when we tear each other down it's much more hurtful than from any group. But hey/ love a challenge I just wish women and the LGBT community supported each other more, My wish was we were all a little kinder and more supportive of each other...Sending everyone my love and gratitude, it's been a rollercoaster of a year, this month especially," she added.
She bid adieu by saying that she is looking forward to getting more than four hours of sleep and to break from Twitter to focus her energy on her next two projects.
Twitter reactions on her exit
After Rose's exit from Twitter, a number of people came out in her support and condemned the abusers for their useless call-outs.
Ruby Rose left Twitter after being harassed over the Batwoman casting.

Grant Gustin was body shamed for appearing "too thin" in The Flash's new suit.

Internet can be a destructive weapon in the hands of lowlifes. pic.twitter.com/CoQhOKDsIl

— 🎗 Luis V. Tovar (@luiviltov) August 11, 2018
So now Ruby Rose was bullied off social media. Christ, fandom really sucks nowadays.

— Mike Kalinowski (@MikeKalinowski) August 11, 2018
Wait, what's wrong with Ruby Rose as Batwoman? That's epic! What's all the whining and complaining about? Sigh :/

— Mag Movies (@MagnificentIsMe) August 13, 2018
Photo credit: The Independent