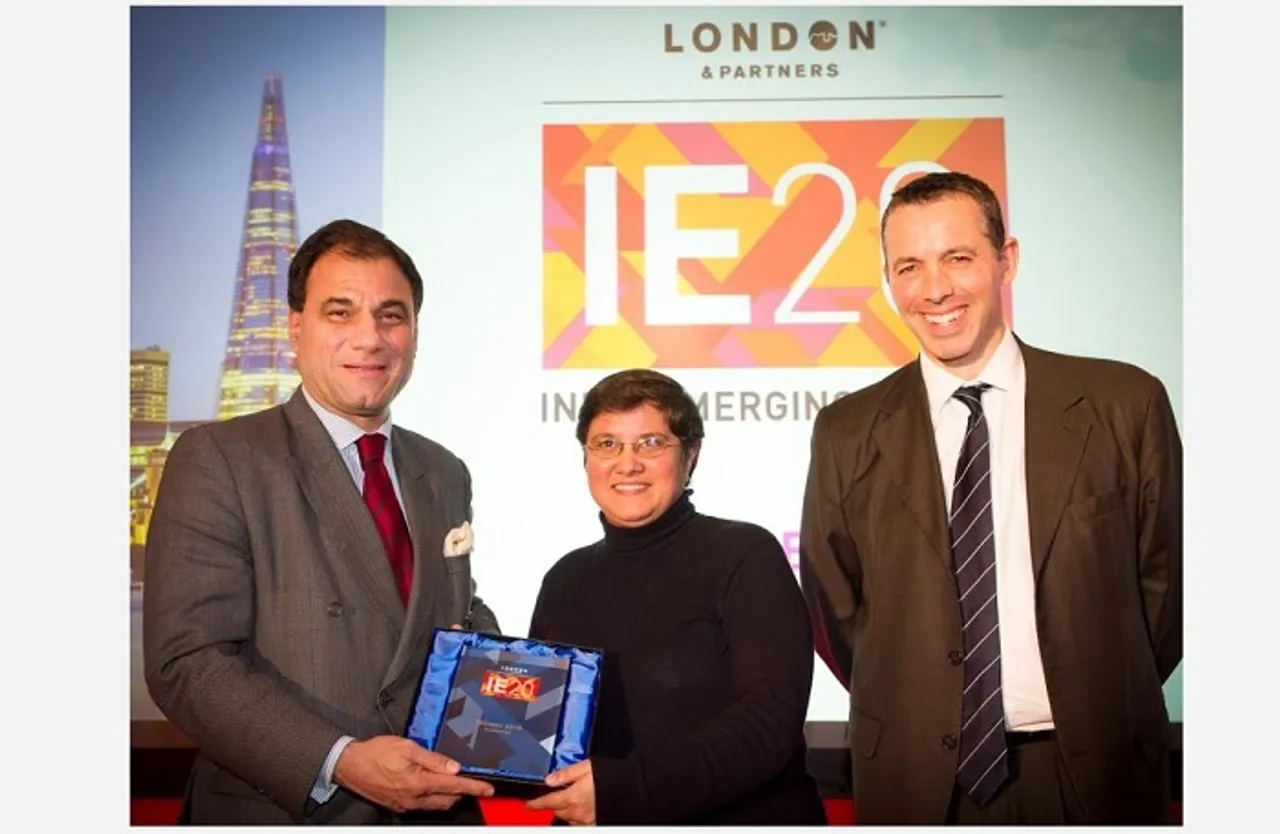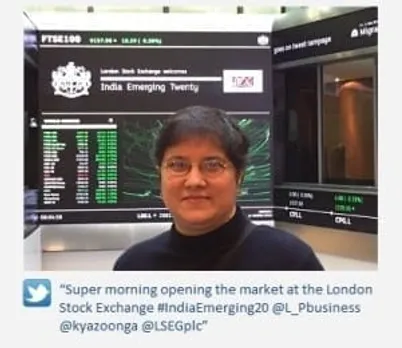 Neetu Bhatia at the London Stock Exchange
An excited tweet by the co-founder and CEO of Kyazoonga as she rang the opening bell at the London Stock Exchange. It was a double luck for the investment banker turned entrepreneur as the company also won top honors at the IE20 or  India Emerging Twenty Award  2016, where twenty Indian technology companies were given recognition for their growth and potential relevance in the global arena. For Kyazoonga itself the commendation comes for the Company's product leadership and it's global growth and expansion efforts.
Neetu Bhatia had this to say as the accepted the honour
"As we continue on our mission of tickets made simple for everyone, everywhere, we are honoured and delighted to receive this international recognition for our work."
The IE20 Awards is an initiative launched by London and Partners, Mayor of London's inward investment Company in collaboration with UK Trade & Investment to discover India's most innovative and high growth companies with high aspirations.
Mayor of London Boris Johnson had this to say on the occasion:
"India is the fastest growing major economy in the world and Indian Companies are now the second biggest investor in London. To welcome twenty of their brightest and best businesses demonstrates how attractive the city ."
Cobra Beer founder Lord Bilimoria joined in by stating that:
 "India has some of the brightest talents in the world."
With this unique recognition, UK opens up as a business and investment opportunity for Kyazoonga, and we trust Neetu Bhatia will grab the opportunity to take the India's first online ticketing company to new heights internationally.