Sports Anchor Priya Malik recently called out the blatant sexism that is present in sports industry, in a recent article on Buzzfeed. A sports anchor, TV actress, an Honours in Literature, a Post Grad in Applied Linguistics, a Masters in Teaching and a Masters in Education by research which is halfway to a PhD, Malik has been scrutinised and criticised for having a educated 'opinion' on sports. She's had enough of the condescension, thank you very much.
Also Read: Mansplaining is as important for a girl in Bihar as for Hillary Clinton
SheThePeople.TV talks to this feminist firebrand who challenges norms and stereotypes.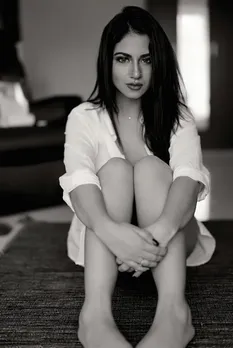 Photo Credit: Priya Malik
Born in Dehradun, and shuffling between Mumbai and Adelaide, Australia, Malik was a high-school English teacher in Australia before getting into Indian media. Her interest in cricket fostered during childhood when she spent time with cousins who loved the sport. "Even though I wasn't athletic as a child, I always understood sport and grew to appreciate it", says Malik.
Sexism grows its roots from before it is even seen on television.
Also Read: Live Your Freedom: Writer Anuradha Beniwal
We ask her if she has noticed this discrimination in schools also and she says, "Totally. The 'boy sports' are often differentiated from the 'girl sports', for instance, a lot of schools don´t even have a girls cricket team but are sure to have a girl's tennis/badminton team as it is considered more 'girly' due to our insanely ingrained gendered mechanisms. Sexism is also blatant in sports quotas in schools. As a nation, with girls bringing Olympic medals home, we need to change our mindsets."
Feminism does not mean that women are superior to men, it just means that men are not superior to women just because they are men.
Her message to a 15 year old girl in school who is athletic and is ridiculed for the same - "I once heard Oprah saying ¨Success is the best revenge¨, be successful."
Commenting on the culture in the industry today, Malik adds, "The 'industry' as we call it is made of people like us, we need to change, grow and evolve and stop attributing talent to our genitals. Feminism does not mean that women are superior to men, it just means that men are not superior to women just because they are men. Period." 
We live in a society where good looking women aren´t considered smart. It is high time we add the word ¨broobs¨ to our vocabulary, i.e., brains despite the existence of boobs.
She also does believe that there has been a wave of change and "there exists a section of the society including men, women and transgenders who view knowledge regardless of our reproductive genitalia."
Some of her favourite sportsmen/women? "Definitely, MS Dhoni, his story is inspiring and Serena Williams for her grit and determination. I also admire Sania Mirza for breaking the norms."
What change would she like to see in the nation in terms of women empowerment? "That we are still fighting for it in 2017. It´s been over a hundred years. How much longer?"