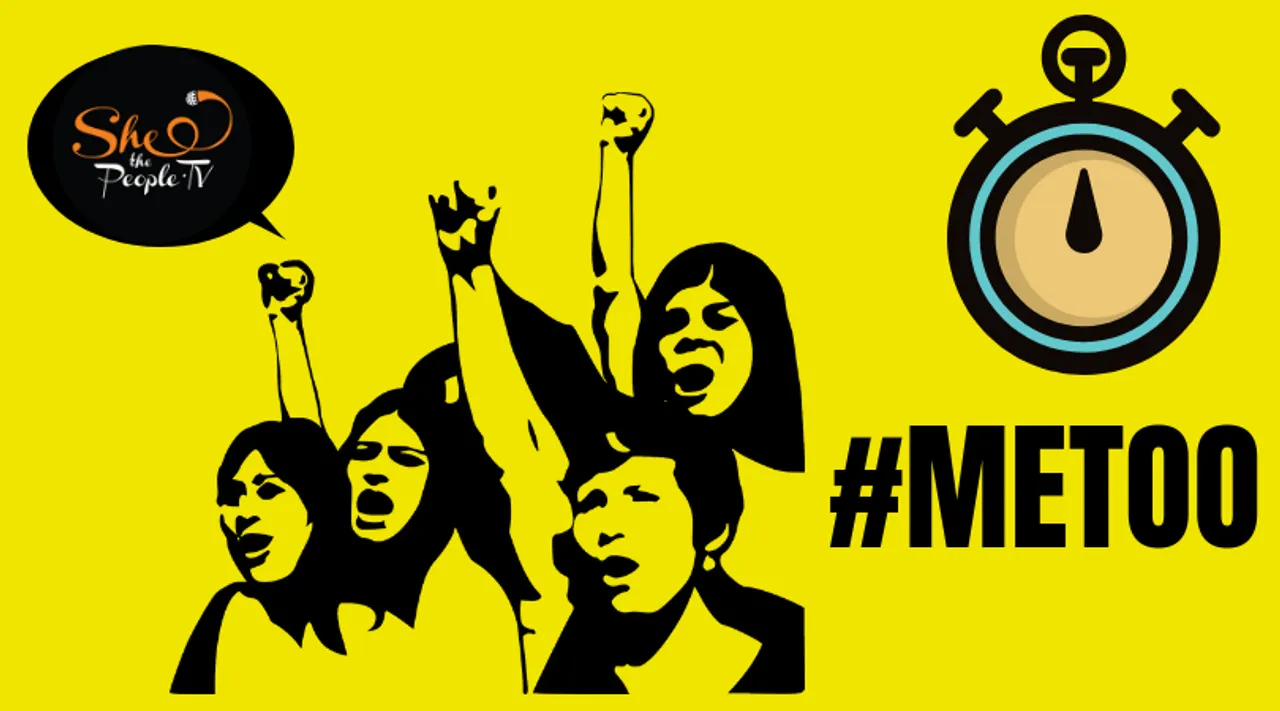 Rampant cases of sexual harassment, whispers among young girls warning each other about predators, molestation, assault, every day sexism, moral policing, and yet no #MeToo. This is the case of our Indian universities. The place where young people go to acquire education, values and knowledge is marred by discrimination, inequality and apathy from management towards its students, particularly girls.
ACCOUNTS OF TOXIC MASCULINITY ACROSS VARSITIES
"There is chauvinism and toxic masculinity all over. There is this one professor who teaches in Mass Communication Research Centre. He has called women selected through Muslim Quota separately in his cabin and told them, 'You don't have grace, your eyes don't have spark in them. We will need a fashion designer to groom you girls. How did you even get into MCRC?' He is an apologist Muslim who singles out Muslim women for dressing the way they like," said a student of Jamia Milia Islamia University who wanted to remain anonymous.
She further said: "One of my friends was so affected by his behaviour that she couldn't concentrate well on her studies. Though I have only joined college last year, I have heard seniors talk about teachers who are perpetrators of sexual harassment. They felt so helpless that they have thought of pasting names of these teachers on trees in the campus to tell everyone about them. The administration does not take any action in such cases."
She also said that people sitting in administration offices talk to their breasts and not to girls' faces.
Another girl who studied in Lady Shree Ram College of Delhi University until last year, Ghazala Rasheed, narrated her account of how when she was in north campus, a bunch of hooligans attacked her and her friend when they were on a rickshaw. "This happened at 6.45 in the evening and while it was happening, everybody was staring at us and took no action. We even called the police, but to no avail as they wouldn't even acknowledge our complaint," said Ghazala.
Ghazala had injured her nose in the attack.
ALSO READ: How Are Organisations Dealing With #MeToo
While media reported the incident, she was pained by the insensitively with which the media reported the attack. "They just mentioned that when I said I am calling the police, the men ran away. But they did not mention the real story that the police did not respond to my complaint."
While these universities are in the country's capital, the situation in universities in other places is even worse. Hidayatullah National Law University of Raipur, Chhattisgarh, recently saw a huge protest by its women students because a professor of the university had behaved inappropriately with a girl—reportedly a norm in the university. "The protest initially was against the gender discrimination women face in the campus like curfew timings and casual sexism etc. After that women started speaking up about a few cases of sexual harassment in the university. There was one case that created outrage when a professor asked a girl who had danced in the college fest to perform for him in the class," said Jaya, currently studying in fifth year of B.A (LLB) at HNLU.
"I have seen you dancing at parties. Why don't you dance for me here?" the professor told the 19-year-old girl. The incident reached a point of disgust when the alleged professor asked the girl to perform when she went to give her viva test and closed the door behind her. When this incident came to light, over 50 women students raised complaints of sexual harassment against the faculty. What's worse is that even after complaining about her case, the girl still has to sit in the same class the professor teaches in because the administration has not taken cognizance of it.
The case of Prof Atul Johri of JNU earlier this year, where scores of students complained that he sexually harassed them sparked outrage.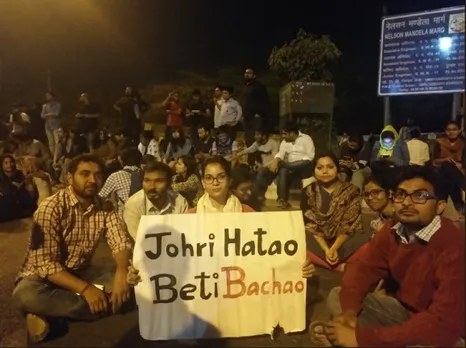 JNU sexual harassment case of Atul Johri
At the Regional Institute of Education, Bhubaneswar, girls recently protested for its suffocating curfew timings which allows women students only an hour to be outside the campus after classes. A student, Bhavishya Rao, who is studying B.A B.Ed and is in her third year, said, "If girls ask professors for increased sports outing, then they talk so rudely to us that it is definitely mental harassment. Teachers are chauvinists who allow boys for sports outing, but won't give the same privilege to girls. They ask us to dress decently in college but when we are going out of college, then also they moral police us on our clothes. Moreover, if something happens, they blame girls for whatever harassment happens to us. There is no way we can report sexual harassment because the management never listens to us."
A PhD student of Patiala University, Sahajneet, pointed out the scene at her university. "During a protest of girls where students were demanding no-curfew rule in hostels, a girl's pictures were circulated among the students. In my conversation with her, she said that she doesn't fear her parents as much as she fears going back to the university and meeting people. Then there are cases of our professors on social media telling women what we are going to do with our freedom and passing abominable remarks against women."
"In a case where a woman wanted to complain against sexual harassment, we decided to find out more about the Internal Complaints Committee of our college. We found that there was nobody we could find who we could complain to. There are no phone numbers or point of contact. Apparently there is one, but in practice, there is none," said Sahajneet.
OUTRAGE DOES NOT GUARANTEE SOLUTIONS
Benaras Hindu University saw an outrage last year when a woman student faced harassment and the college administration, including the hostel warden, slut-shamed her and blamed her for the incident.
Ina Bahuguna, a student of Doon University, said, "The management mostly tries to hide cases of sexual abuse rather than solving them and making the atmosphere women-friendly. They don't have a will to solve issues."
INTERNAL COMPLAINTS COMMITTEES DON'T MATTER
These accounts precisely show the tip of the grim reality of sexual harassment in Indian universities. None of these universities have functional ICCs. And even if they do, women students have no clue of how to approach them. "Girls cannot complain about harassment in colleges because they blame us for wearing certain clothes, being at a certain place at a certain time. It is important that teachers go through counselling and awareness programmes to learn about these issues and also how to deal with such issues. We won't come to you until you start believing our stories and the fact that we are not the one to blame," said Bahuguna.
"We won't come to you until you start believing our stories and the fact that we are not the one to blame"
ON NAMING AND SHAMING
A Dalit law student of the University of California, Raya Sarkar, released a crowdsourced List of Sexual Harassment Accused in Academia (LoSHA) last year, naming professors of various universities across the country and abroad. But it was disregarded by some who demanded due diligence. What women today are doing for themselves by publishing their #MeToo stories, Sarkar did for women back then. Her list is now being called the forerunner of the #MeToo movement that has swept the entertainment and media industry in India today.
The #MeToo movement of academia began last year with Sarkar's list, but how many professors faced legal repercussions? The fact is that nobody cared then and nobody cares now even though scores of young under-confident girls go on to live under fear every day when they go to their colleges. Are we teaching girls that it is okay to face harassment by sexual predators in places of education and keep silent about it? Do we want these girls to grow up and keep mum about any harassment in their workplace? If they come out with their stories a decade or two later, the society will ask them, "Why did not you speak up then?"
Right now is the time for clear investigation into such cases, not just in the media but also in universities. It is time for university management to show zero tolerance towards sexual harassment and take steps towards creating a better studying environment for its girls. Sack the professors if you have to, don't send a message out saying molestation is alright, just don't talk openly about it.