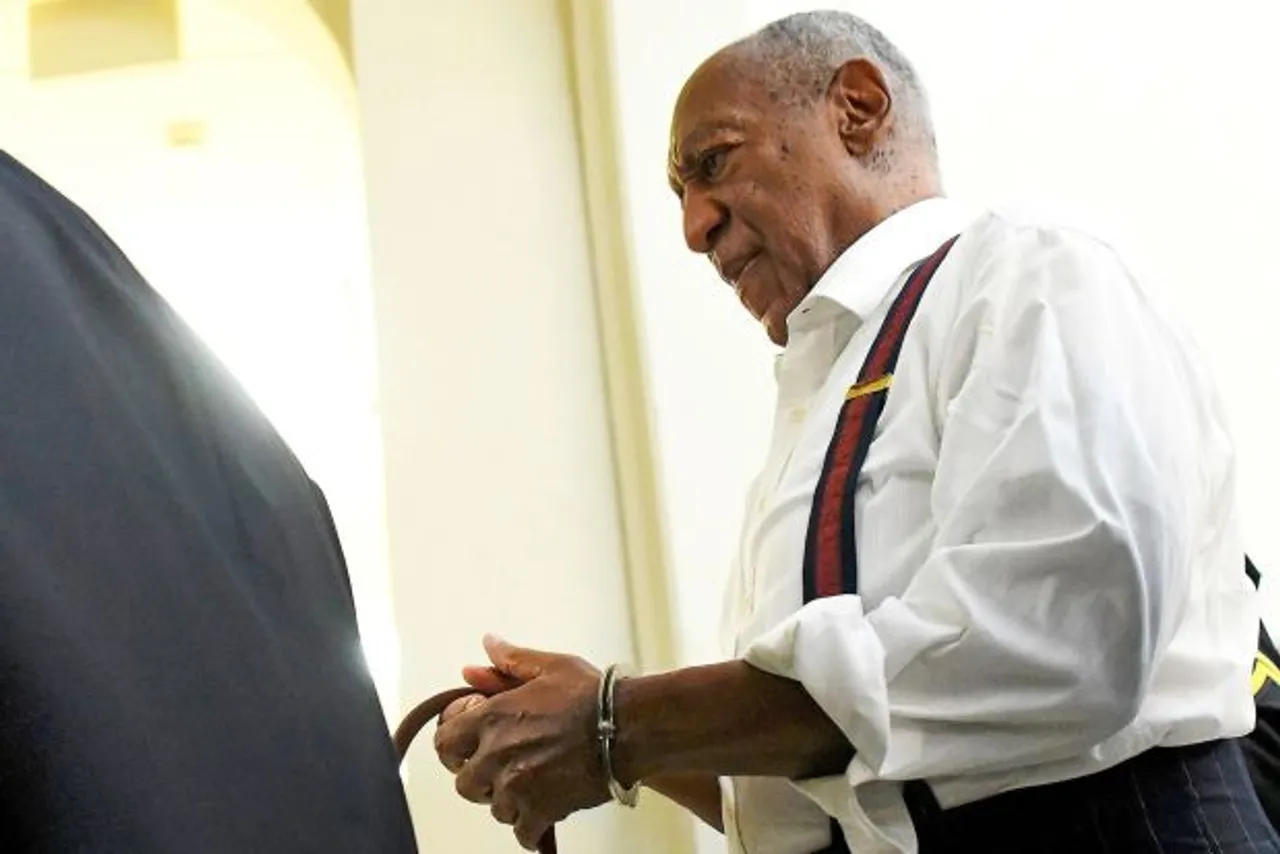 Bill Cosby, once an African-American cultural icon, was sentenced to 3 to 10 years in state prison today in a sexual assault case.
First celebrity trial of the #MeToo era
In April, Cosby was convicted of three counts of assault for the drugging and sexual assault of Andrea Constand, a 31-year-old Temple University women's basketball official he was mentoring. Constand was Cosby's former colleague and a professional basketball player. She testified about losing control of her limbs after taking pills the actor gave her. The pills numbed her senses and she could not stop him from violating her at his suburban Philadelphia estate. The I Spy actor, who served on Temple's board of trustees, was the public face of the university.
Before announcing the sentence, judge Bill O'Neill quoted Constand, who in a written statement said Cosby "took my beautiful, healthy, young spirit and crushed it". She is the only woman whose case led to criminal charges against the comedian. More than 60 women have accused Cosby of sexual assault or harassment, going back to the 1960s.
In countless media interviews, the women gave similar accounts of their respective incidents. Most said they never realised anyone would believe them, therefore, they stayed quiet.
Judge O'Neill officially ruled Cosby a "sexually violent predator"
The judge declared Cosby as a "sexually violent predator". The term, in Pennsylvania law, defines a sexual offence convict as the one "with mental abnormality or personality disorder that makes the person likely to engage in predatory sexually violent offenses".
Cosby, who never testified during the case, answered "Yes" over and over. His wife, Camille Cosby, was absent on Tuesday during the hearing. So were his three daughters.
"Sister survivors"
More than a dozen women who alleged abuse by Cosby were in the courtroom where Cosby finally got his due punishment. Many women sat with the arms around one another's shoulders as the sentence was read. Former supermodel Janice Dickinson, who had testified during the trial that Cosby drugged and sexually assaulted her in the early 1980s, was also present throughout.
With my brave, badass #survivorsister #JaniceDickinson now at #MontgomeryCountyCourthouse. 2nd & last day #BillCosby sentencing hearing. #JudgeStevenOneill just announced he's ready to hand down sentence to our rapist. May justice be served! #MeToo⁠ ⁠⁠ ⁠#TimesUp⁠ ⁠ #ERANow pic.twitter.com/Rpcg1DNrOL

— Lili Bernard (@LiliBernard) September 25, 2018
Some accusers willing to testify were not allowed to do so. They, however, expressed satisfaction in just being present there. They have come to call each other "sister survivors". After the sentencing, the accusers gathered near the courthouse to read the victim impact statements they weren't allowed to read in court.
Cosby, who did not testify during the April trial, had testified in a civil deposition about the pills. He said he gave Constand Benadryl pills, an over-the-counter allergy medication. He is also ordered to pay a fine of $25,000 plus the costs of prosecution as part of the sentence.