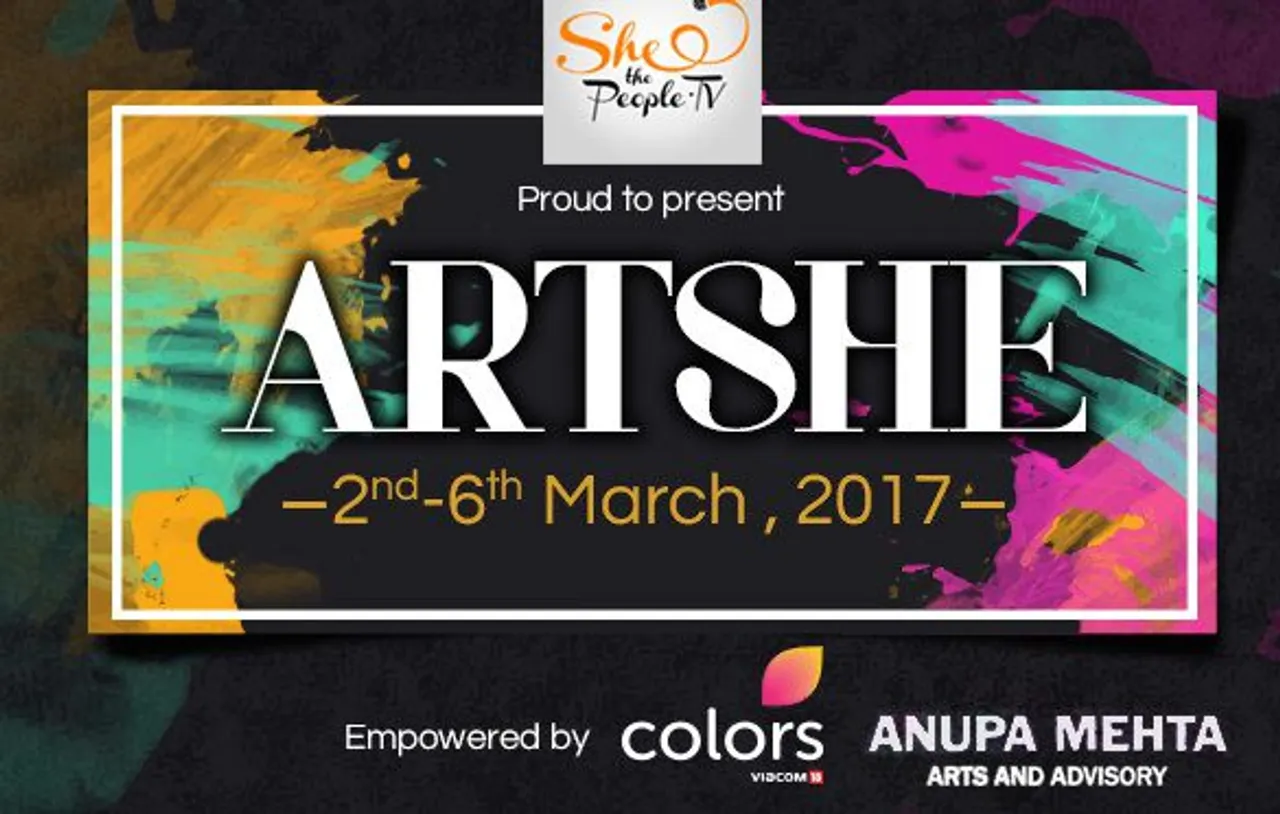 SheThePeople.TV is proud to present ARTSHE, an exhibition that will showcase five upcoming artists from March 2 to 6 at The LOFT in Lower Parel.
Here's more about the fabulous young women whose art work will be on display:
1. Devika Swarup 
She is a Delhi-based visual artist. She specialised in painting at the College of Art, New Delhi. She now works across the medium of drawing, printmaking, sculpture, and installation.
She is interested in how the physical and cultural connotations of different materials can trigger emotional responses in a viewer.
She has been influenced by the Japanese aesthetic of Wabi Sabi, which suggests that all things are impermanent, imperfect, and incomplete. Everything is in a constant state of becoming and dissolving, she says, and these ideas form the heart of her work.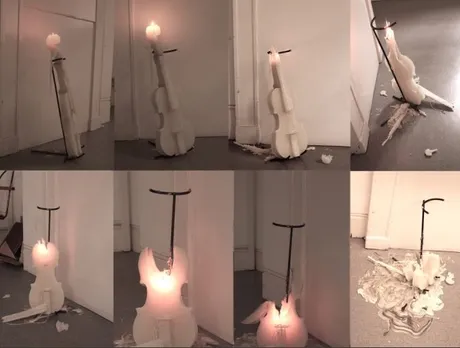 2.  Priyanka Paul
Priyanka Paul is a young illustrator whose Instagram series on Hindu goddesses has taken the Internet by storm.
Her work focuses around the themes of social awareness and her work has been featured on a number of magazines and news dailies. She's currently studying media at St. Xavier's College, Mumbai.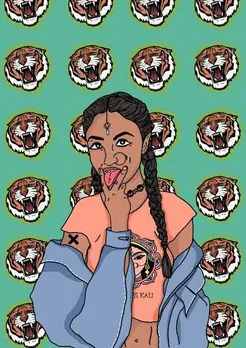 "When was the last time a woman did something for the first time? When was she the first 'person' to do something? In a male-dominated world, we're missing out on a whole different perspective and opportunity when women aren't as often in the limelight for their expression, artistic or otherwise. Creativity is an innate ability to make the world a better place and we can't do that without the female mind, she tells SheThePeople.TV.

3. Tara Anand
She is an 18-year-old illustrator based in Mumbai, about to start studying illustration at the School of Visual Arts in New York. Her art is influenced heavily by history and literature.
"I think giving women a platform to express themselves and make them understand that they can express themselves uncensored will reveal unimaginable potential and creativity that would otherwise have gone unnoticed," she tells SheThePeople.TV.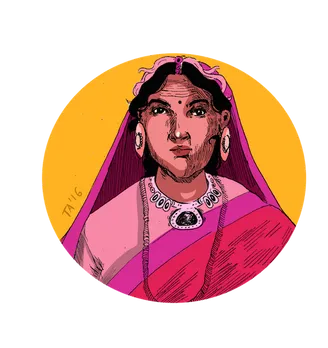 4. Suruchi Choksi
She is a self-taught artist who is originally from Kolkata. Women and their role in society is often  key theme in Choksi's art. She will feature a video installation at the show.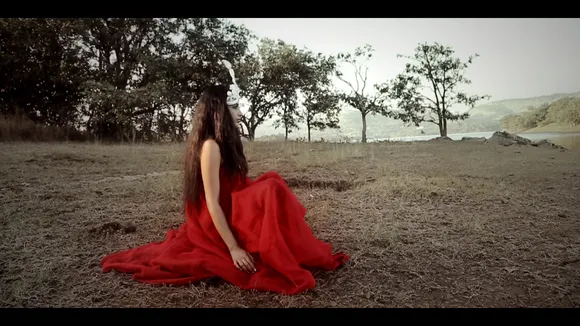 "Creativity is about breaking old patterns and making new and unique connections between seemingly disparate elements. It is the union of feminine and masculine," says Suruchi Choksi.
But, as with many other gender-based issues plaguing society, concerted efforts must be made to encourage women to take more chances to express their creativity, not just as artists but, as equally important members of their families and society at large, she says.
5. Sarika Bajaj
Sarika Bajaj pursued her bachelor of fine arts in painting from Rachna Sansad. She has been a part of shows in Switzerland and and works with different mediums, most recently with pigeon and crow feathers.
"As women, we have the innate ability to be creative and offer it to many aspects of life. I believe we as a society must be more receptive to women by providing a supportive environment where creativity in any form is encouraged as it is a great way of self-discovery,  expression and growth," she tells SheThePeople.TV.