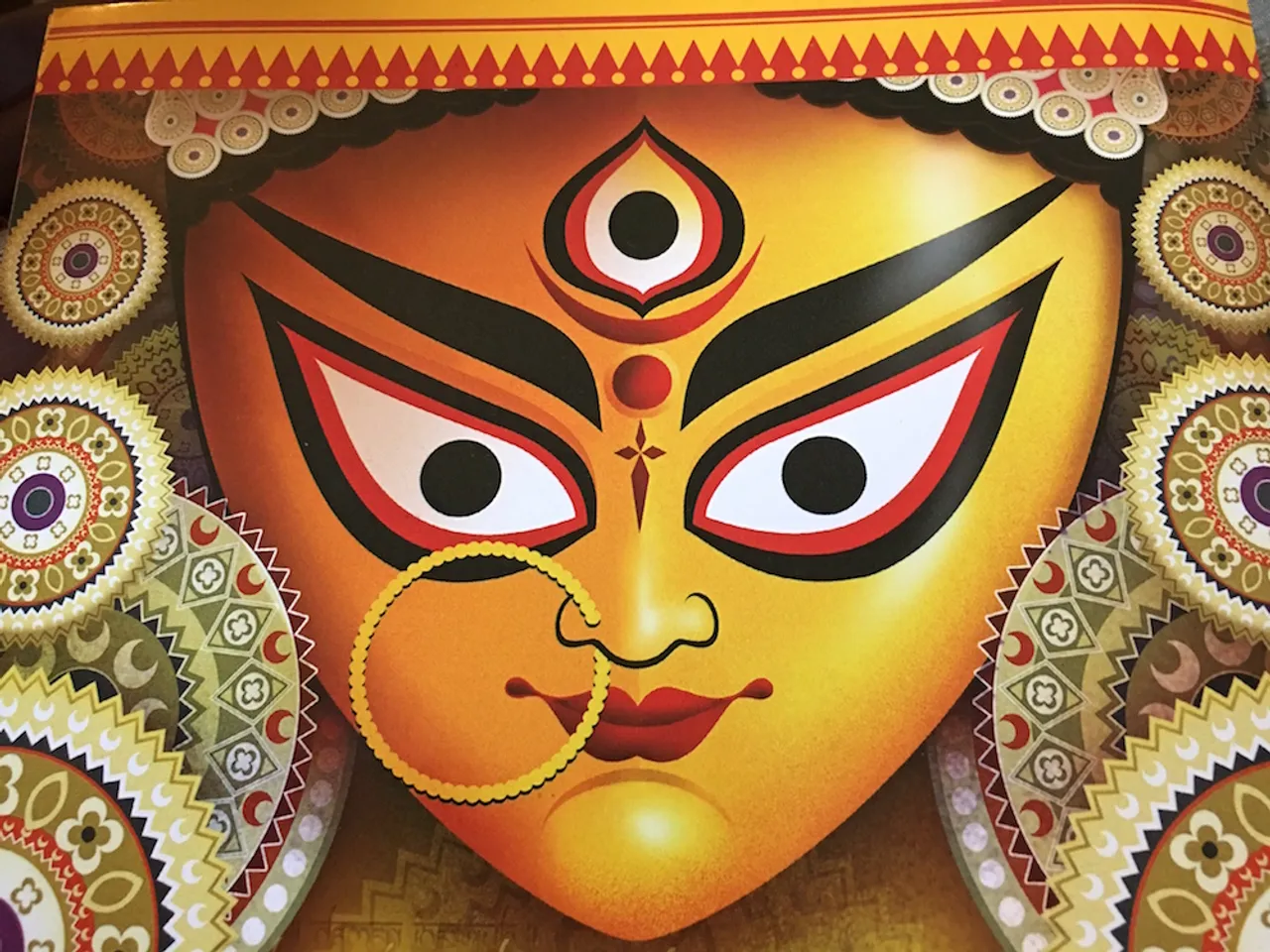 /
Shakti within every woman. The Goddess Durga is known to be a supreme symbol of power and strength. Durga represents a great leader too which most of us may have heard, but not known how to apply in real life. Here are some quick leadership lessons we can learn from Mahishasuramardini or the destroyer of evil - Durga.
Durga has many names, many personas, and many facets. Just like a leader should be. A multitasking skill defines a powerful leader.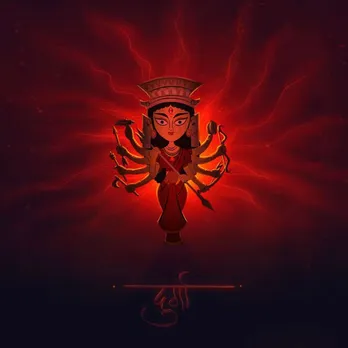 Picture Credit: anibrain.com
Goddess Durga represents the power of the Supreme Being. Exactly like a leader! Durga teaches a leader to fight evil forces -- which can include selfishness, jealousy, prejudice, hatred, anger, and ego, which can help leader create a secure and safe space for employees. Which means the leader thinks of her surroundings before anything else – very important to run a company.
Also Read: The Auspicious Occasion of Mahalaya And Its Celebrations In Bengal
Durga's nine forms including the embodiment of purity, knowledge, truth, self-realization, salvation and sacrifice -- perhaps the best traits for a leader to emulate.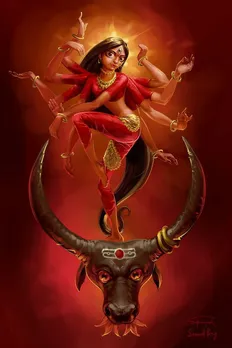 Picture Credit: Yoh Yoh
Durga who is the doer of all actions is the projection of the stronger and fiercer side of womanhood. To run a company, every woman leader should be able to become one such stronger and fiercer, who would never fear to take a bold step when needed.
You May Also Like: Curating one of the city's costliest Durga Puja pandals: A women-only team in Kolkata
The tale describes that Durga's fierce battles against evil were without of any male influence.  Worth noting! A woman leader is the absolute one and dependent, if she desire to achieve, nothing could stop her.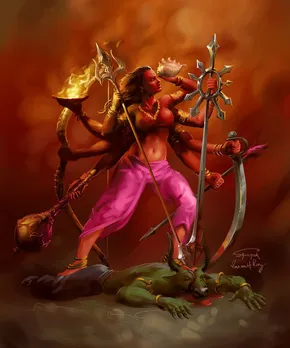 Picture Credit: Yoh Yoh
The most interesting fact of the tales of her origin is that Shakti – Durga collects the powers of the male gods to save the universe. A leader should also always be ready to learn more, more from others and apply those on a daily basis. But here instead of the cosmic universe, perhaps more practical to focus on her own universe and eco-system.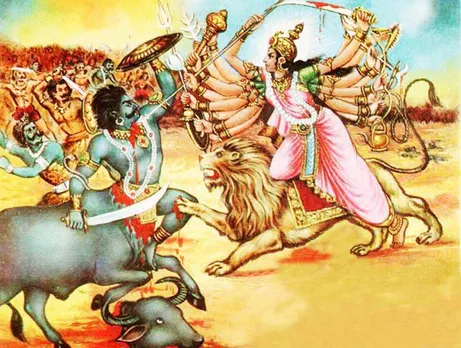 Picture Credit: hinduhumanrights.info
When Durga received her powers and declared battle against Mahishasura, he mocked her saying a woman cannot slay an eternal power like him. In the battle, of course, he (his manhood) was struck down effortlessly by Durga (a woman). This is an example of smiting the patriarchy. People will criticise and try to take you down but no one, not even a demon can defeat you if you are confident enough. Just take control of you actions.
Feature image credit: IndusLadies
Join Us on https://www.facebook.com/SheThePeoplePage
Follow Us on https://twitter.com/SheThePeopleTV