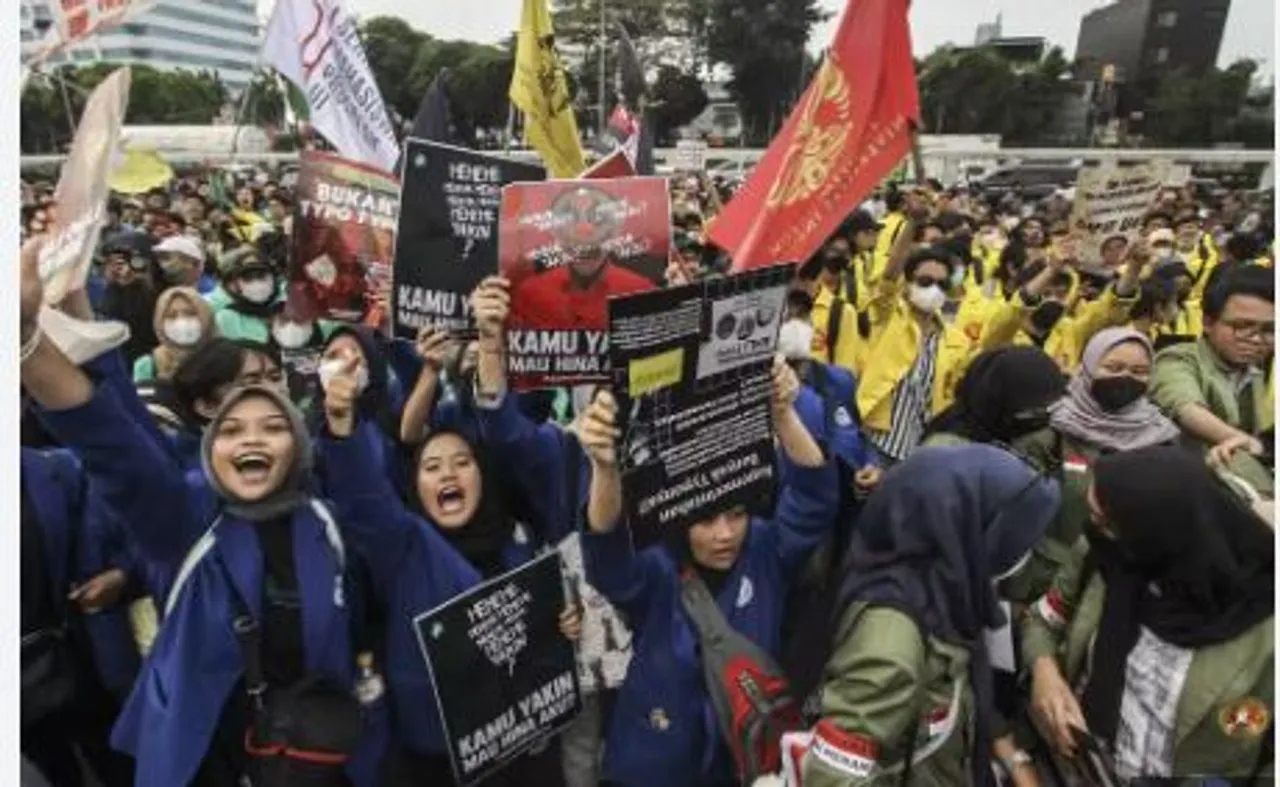 For quite a time Indonesia's parliament has been in discussion to criminalise pre-marital sex and pass a new criminal code by this month. Now, the parliament has approved a new criminal code that will make the act of sex outside marriage punishable and The convicted might get one year of prison time. 
The new criminal code was reportedly expected to be passed on 15 December, however, the draft was ready and it was passed a week prior. The code will be applicable to not just Indonesian citizens but also foreign visitors. The code will bring a lot of changes affecting civil liberties. However, the new code will not be brought into effect immediately, transition is expected to take a maximum of three years.
Indonesia Bans Sex Outside Of Marriage
Along with the code outlawing pre-marital sex and cohabitation, it also contains a ban on insulting the president, state institutions, or Indonesia's national ideology known as Pancasila. This could undermine freedoms in the Southeast Asian nation.
The full draft was released in September 2019, which attracted nationwide student-led protests. At least 300 people were hurt in the unrest concerning new laws in the protest. The new criminal code was approved unanimously by parliament Today. it will replace a mix of Dutch law, customary law known as hukum adat, and modern Indonesian law. This framework was applied since independence in 1946.
The protesters staged small rallies outside the parliament in Jakarta this week. The law seems to be biased toward women, LGBTQ, and other ethnic minorities in the country. It could leave same-sex couples, who do not have the right to marry, at additional risk of prosecution. Abortion would remain illegal except in cases of rape. Rights group feels suppresses political expression and clamps down on religious freedom. 
Nurina Savitri from Amnesty International Indonesia finds dozens of articles that could be misused. She says, "There are at least 88 articles containing broad provisions that could be misused and misinterpreted by both authorities and the public to criminalise those who peacefully express their opinions or exercise their rights to peaceful assembly and association."
---
Suggested Reading- Assam Minister Reduces Women Into Baby-Making Machines: Will This Ever Stop?