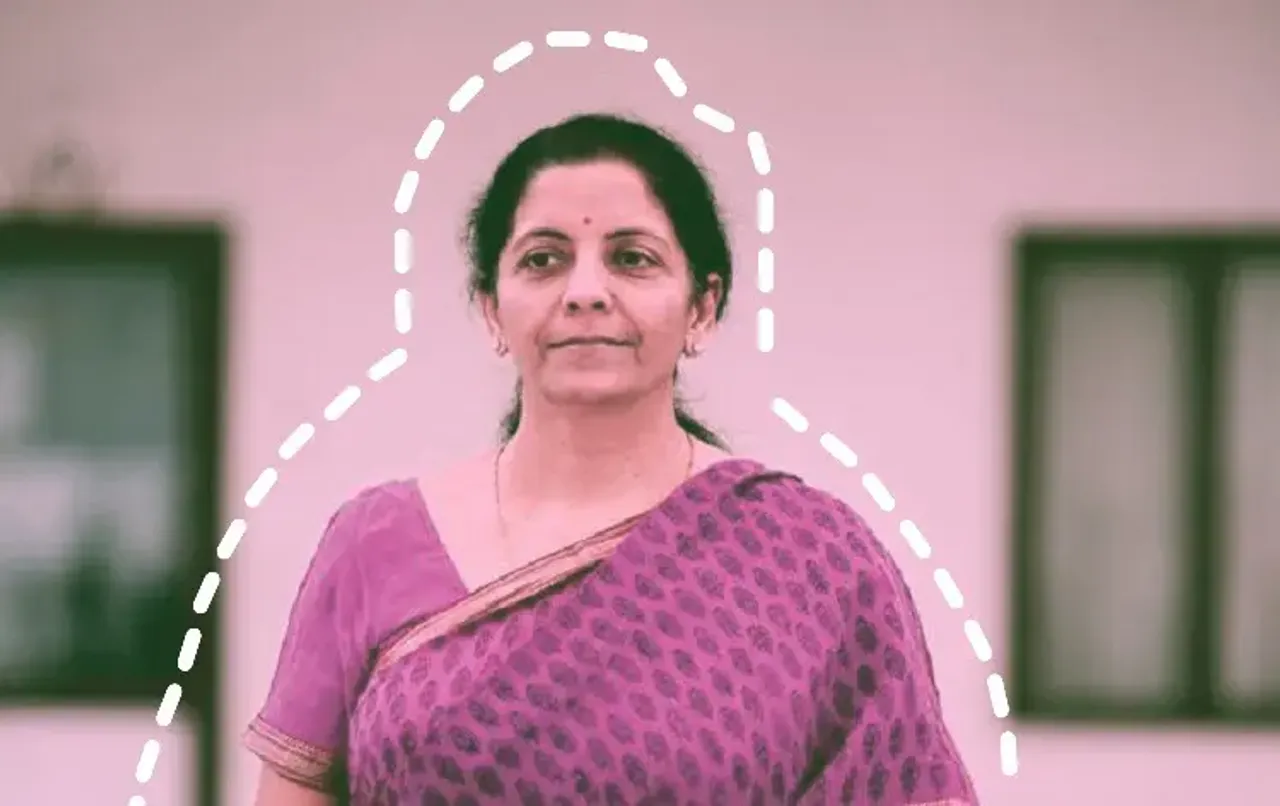 Union finance minister Nirmala Sitharaman released BJP's (Bharatiya Janata Party) manifesto ahead of the three-phase Bihar elections on Thursday. Sitharaman promised that after the approval of coronavirus vaccine from ICMR, every person in the state of Bihar would be vaccinated free of cost and promised 19 lakh jobs in the next five year including recruitment of three lakh teachers.
As soon as #COVID19 vaccine will be available for production at a mass scale, every person in Bihar will get free vaccination. This is the first promise mentioned in our poll manifesto: Union Minister Nirmala Sitharaman at the launch of BJP Manifesto for #BiharPolls pic.twitter.com/x4VjVmkA3Q

— ANI (@ANI) October 22, 2020
Sitharaman promised free vaccines against coronavirus to Bihar
"In the fight against coronavirus, the NDA government has set an example in the country. It is our resolution that as soon as the vaccine will be approved by the Indian Council of Medical Research (ICMR), every person in the State will be vaccinated," Sitharaman said.
Also Read: Finance Minister Nirmala Sitharaman To Chair 42nd GST Council Meeting Today
Sitharaman, said that it is one of the states that have well informed and sensitive citizens. The senior BJP Minister added "As and when the vaccine candidates that are currently under various levels of trials in the country get scientific clearances and a go-ahead for production, the people of Bihar will get vaccination for free once the production in India is on a large scale. This is our first poll promise as mentioned in the manifesto."
Also Read: Nirmala Sitharaman announces economic relief package of Rs 1.7 lakh cr
Twitter Reactions to Nirmala Sitharaman's promise
Meanwhile after the address, Twitter is trending with reactions to Nirmala Sitharaman's promise. Netizens have been posting memes and tweets. While some called it a "bhedbhav with other states of India", others made Twitter abuzz with the word "jumla", which according to social media definition means "false promises".
Some of the top tweets were:
Nirmala Sitharaman: Every person in Bihar will be given free vaccination.

Journalist: Aur baaki states ke logon ko?

Nirmala: Jab unki states main election honge.

— Nirmala Tai (@CrypticMiind) October 22, 2020
Nirmala Sitharaman promise free Vaccine for Bihar if they win this election.

Meanwhile, Biharis who knows it's Jumla. pic.twitter.com/owxIEi2wge

— Ahmed Shaikh 🏹 (@Ashaikhalam) October 22, 2020
Imagine having a brain and asking Nirmala Sitharaman to launch party's Bihar manifesto after what she has done to the economy.

— Bhakt's Nightmare (@ReportTweet_) October 22, 2020
You may troll Nirmala Sitharaman for bad state of economy but the fact is.
She became FM during global recession.
Due to BS VI there was decline in auto sale( Auto industry contributes for 8% of total GDP).
There was no demand in global market then came Pandemic.
In one and half

— ಆಶಿಶ್ || Ashish (@BeingSuspended) October 22, 2020
The funny bit is they made the vaccine point of the manifesto come from Nirmala Sitharaman 😂

Someone out there in BJP has a gun on her name and is determined to make her take all the bad falls for the party!

— richa singh (@richa_singh) October 22, 2020
The fact that Nirmala Sitharaman was chosen to launch manifesto of BJP Bihar , where she was talking on economy jobs & GDP, shows how much BJP is serious on promises 😁#का_किये_हो_मोदीजी

— Niraj Bhatia (@bhatia_niraj23) October 22, 2020
Nirmala Sitharaman : If BJP Wins We'll Give Free Corona Vaccines To People Of Bihar.

Meanwhile People Of Other States 👇#BiharElections2020 pic.twitter.com/8Cl5o8QaVV

— Arif - आरिफ - আরিফ (@1257_Troll) October 22, 2020
Subhash Chandra Bose : Give me blood, I will give you freedom.

Nirmala Sitharaman : Give us votes, we will give you vaccines.#BiharElections2020 pic.twitter.com/u7MJfG5IrI

— Manu Sebastian (@manuvichar) October 22, 2020
Not only humourous tweets about Sitharaman's promise, some users came forward to support Sitharaman. One user wrote, "The GDP in Bihar has seen a sharp rise in the last 15 years of NDA rule in Bihar as compared with 15 years of Lalu's because we gave good governance and not jungle Raj. It was made possible only because the Govt gave priority to good governance for people: FM Nirmala Sitharaman."
The GDP in Bihar has seen a sharp rise in the last 15 years of NDA rule in Bihar as compared with 15 years of Lalu's because we gave good governance and not jungle Raj. It was made possible only because the Govt gave priority to good governance for people: FM Nirmala Sitharaman pic.twitter.com/bgN2IsdMR0

— Prashant Kumar (@scribe_prashant) October 22, 2020
Shikha Chandra is an intern with SheThePeople.TV