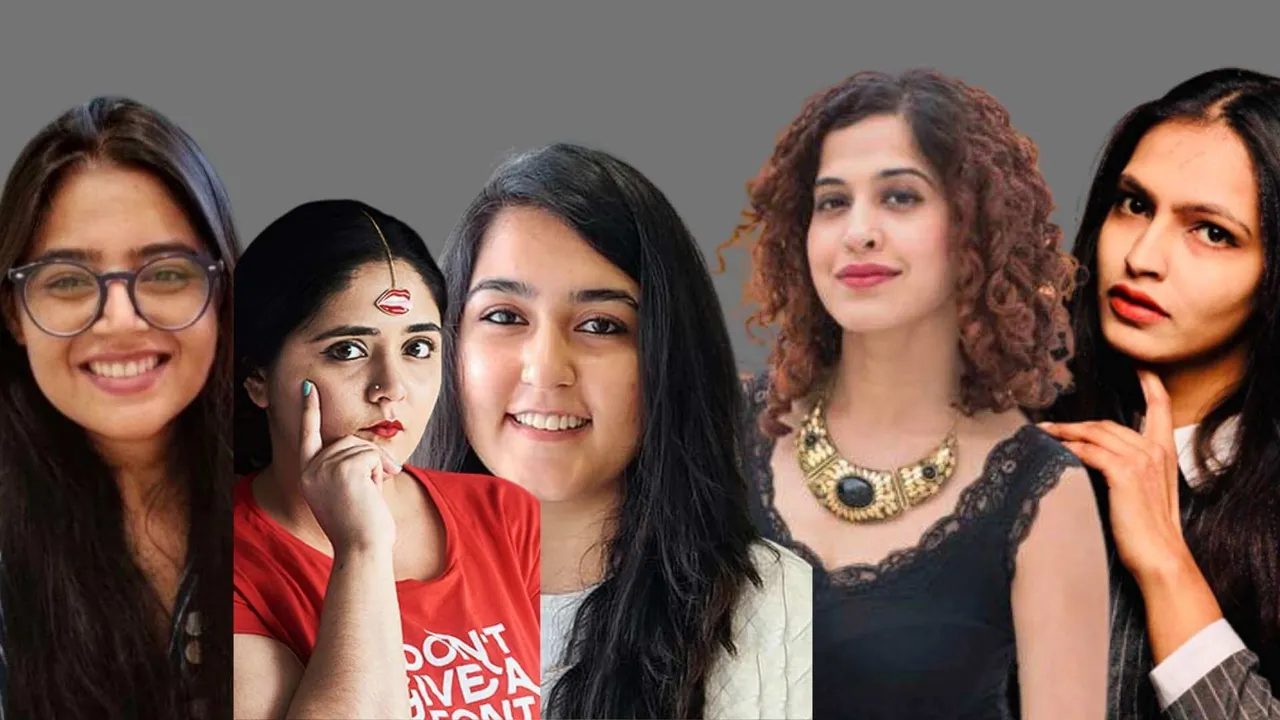 Meet the Winners of the Digital Women Awards 2021: India's biggest initiative for women entrepreneurs, the SheThePeople Digital Women Awards presented by Google and empowered by Colors announced its 2021 winners. The applications came from across the country from cities like Bareilly, Siliguri, Nashik, Calicut, Wayanad, Jammu, Ludhiana and the metros. From breaking into new sectors like climate change, environmentally friendly products, to new age experiential marketing agencies, our winners this year are a very diverse set of women.
There has been a surge in women entrepreneurship during the COVID pandemic, even though most remain outside of the organised sector and therefore not counted for in the economic process. Fortunately this is changing as female entrepreneurs make every effort to scale up, widen their audiences and provided products across the world.
Women hold the greatest power in India's financial development story. If we as country simply shift the focus on making an equal playing field for women, the country's economy could develop a lot quicker because women are essential for our labor force.
According to McKinsey, the nation's economic product could add $770 billion—over 18%—to its GDP by 2025, essentially by offering equivalent chances to female workers. Women can add to the economy as occupation searchers as well as occupation makers, for example, by means of entrepreneurship. One major development factor for this has been the force women bring to the table because of how quickly they have adopted to the power of digital growth.
SheThePeople's Founder, Shaili Chopra says, "Indian women make for half the country's population and 10% of the world's population. As a country, we have to find a way to employ and meaningful engage such a strong potential workforce. One big way of doing that is to encourage entrepreneurship among women."
Chopra adds, "COVID has forced people to think 'disruption' and women have shown agility and flexibility in taking on change by switching to digital and using it for enterprise and small business growth." She adds, Indian women, half of our 1.4 billion population, have a significant potential to lift the economy into the next phase.
Follow these entrepreneurs and their journeys here on our Instagram page for the Digital Women Collective
| | |
| --- | --- |
| NAME | COMPANY |
| | |
| Kunika Rathore | The Unknown Agency |
| Lubna Naseem | DezignApe |
| Sapna Shahani | Blurb Goa |
| Mrinalini Shastry | Six Yards Plus |
| Sinal Shah | Petsy Online |
| Babita Gupta | House of Neeba |
| Raina Shariff | Oui Oui |
| Akanksha Savanal | A Curve Story |
| Monika Shergill | Netflix |
| DVL Padma Priya | Suno India |
| Shweta Dalmia | Climapreneur |
| Anjalee Das | Cookiee and Craft |
| Saumya Pankaj | The India Craft Project |
| Dolly Singh | Content Creator |
| Hansika Jethnani | Funky Maharani |
| Gayatri Gandhi | Joy Factory |
| Sneha | IndieGood |
| Shivi Kapil | Empathy Design Labs |
| Daisy Tanwani | Pinklay |
| Chaitsi Ahuja | Brown Living |
| Madhavi Adalja | Resin Creator |
| Avni Aggarwal | Sundari Handmade |
| Chandni Agarwal | The Little Tags |
| Kamiya Jani | The Curly Tales |
| Anjali Bawa | Voila.Expert |
| Ruchi Garg | Venue Look |
| Agrima Wadhwa | The Square Knot |
| Nisha Mehta | Little Birdie |
| Namrata Sharma | The Sandook |
| Sandhya Sravya Malla | Little Souls Wardrobe |
| Gaargi Prehar | Puplords |
| Chindu | Kalavai |
| Priyanka Yadav | Khwabeeda |
| Bhargavi | Veebhaboutique |