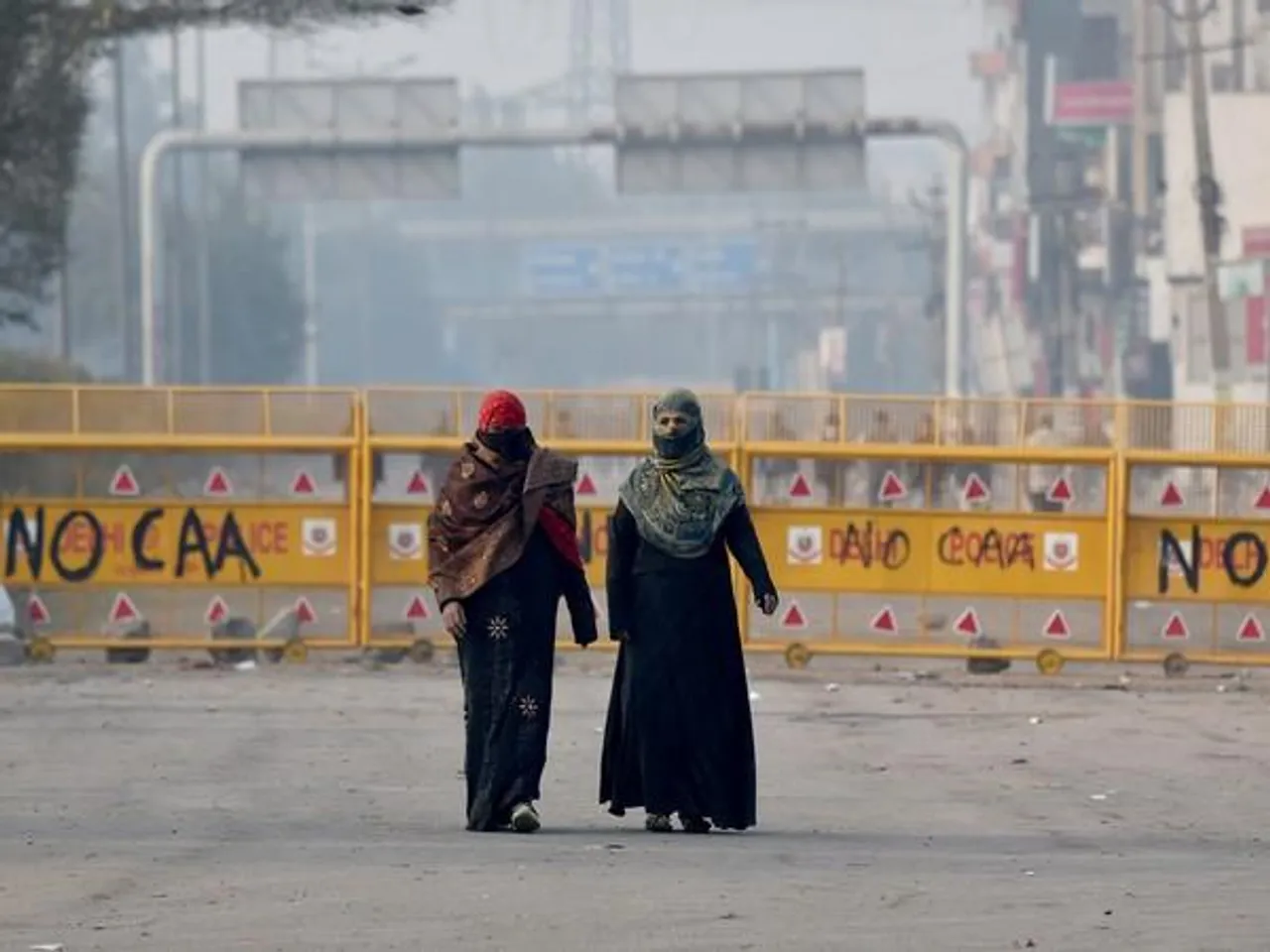 Shaheen Bagh, a Delhi neighbourhood, which was synonymous with the protests against the Citizenship Amendment Act (CAA) has now been cleared. Following the growing number of cases of coronavirus in India, around 30 States and UTs have gone in lockdown mode.  In Delhi, a curfew has been imposed under Section 144 of IPC, till March 31. The protest site at Shaheen Bagh now stands cleared. As per reports, some protestors showed resistance after which, the Delhi Police personnel had to forcefully evict them.
Key Takeaways:
Six women and three men have been detained from the Shaheen Bagh for violating section 144 imposed following the coronavirus outbreak. The site has now been cleared. 
Security has also been tightened in the Jaffarabad area where CAA riots broke out on January 31. Similar action has been taken at Hauz Rani, Jamia University and Turkman Gate.
The Delhi Police started enforcing the lockdown with more stringent measures, from around 7-8 am on Tuesday and paramilitary forces have been deployed in all the aforementioned areas. 
Six Women And Three Men Detained
After India started witnessing a surge in coronavirus cases, many women had left the CAA protest site at Shaheen Bagh. They had left their slippers to show their support. The police had advised the protestors to practice social distancing. However, as the condition worsened, the police asked the protestors to clear the protesting site. Few of the protestors showed resistance, after which six women and three men were detained, India Today reported.
DCP South East said, "People at the protest site in Shaheen Bagh were requested today to clear the site as lockdown has been imposed. But after they refused, the action was taken against violators as the assembly was unlawful. Protest site has been cleared. Some protesters have been detained."
Also Read: Proud of Being Known As Najeeb Ahmed's Mother, Says Fatima Nafis
Special Security At Other Protesting Sites
Including Shaheen Bagh, security at the other protesting sites, Hauz Rani, Jaffarabad, Jamia University, and Turkman Gate has been heightened as well. Paramilitary forces have been deployed to ensure people follow the lockdown and curfew rules. Some people have also been detained from these areas.
All public transport and non-essential services have been suspended in Delhi till March 31. The Center and State governments have completely shut down 30 States and UTs across the country. According to Outlook, there is a complete lockdown in as many as 548 districts of the country affecting several hundred million people. Interstate bus services have also been suspended across the country. Any person contravening the prohibitory order shall be punishable under section 188 (disobedience to order duly promulgated by public servant) of the Indian Penal Code.
The number of confirmed cases of coronavirus in India has crossed 500, with Maharashtra registering the highest number of confirmed cases. Across the world, more than 3,60,000 people have been affected by the coronavirus till now. More than 16,550 people succumbed to the diseases caused by the virus and more than 1,00,000 people have been recovered as well.
Picture Credit- Lokmat Publication
Also Read: Delhi Police Trolled For Pink Scooters Given To Women Patrolling Team