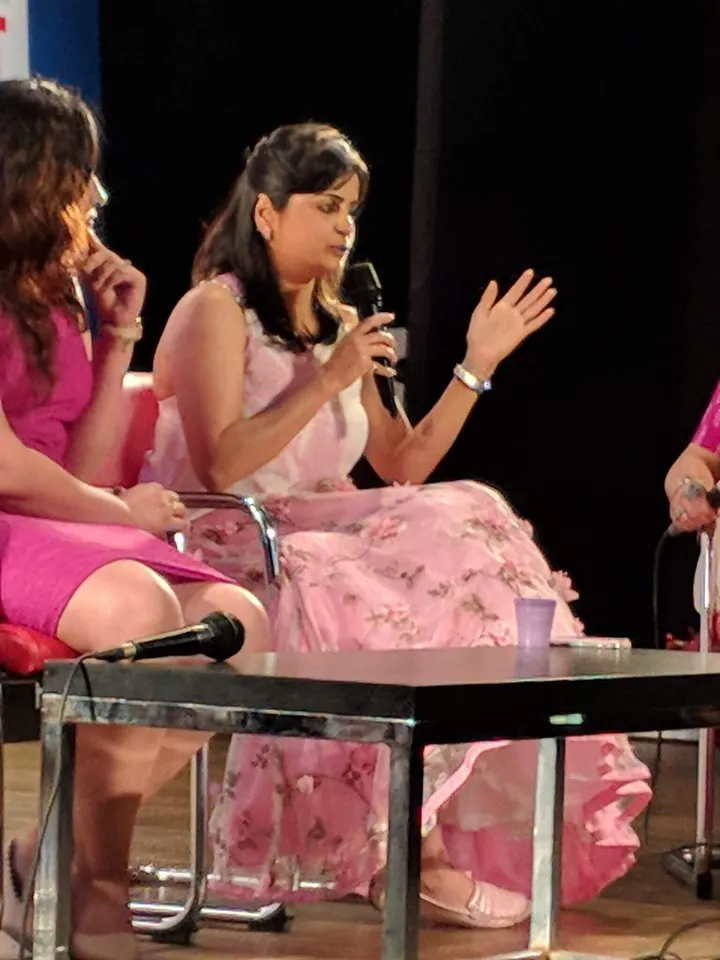 Love can have different meanings for different people. Some look for affection, care, or an ultimate someone that a person can depend on. And some just look for marriage material to get "settled with". However, a decade ago, it was a hugely different scenario. To discuss the changing face of love in contemporary times, authors and publishers came together at SheThePeople.TV's Women Writer's Fest.
Author Bhaavna Arora spoke about dark love and the turn of love to danger.
"The foundation of love never changes. Today, the case is that women should be very clear about what their priorities are even in love. In literature, we should bring out what women do for themselves and not to satiate a man," - Bhaavna Arora
She added, "In my writing, I do make an effort to tell women that you matter and not anybody else."
Aditi Banerjee considers herself a die-hard romantic who believes on all the mushy stuff. She said, "The way contemporary fiction has portrayed love has changed. So there are darker aspects of love but the meaning of love is still same."
Suchi Singh Kalra said expectations with love are very lofty now. Today nobody really has that much to give as we expect.
"In terms of writing, there are romantic comedies but in a protagonist's life, romance is not the only thing in life. There are other friendships, and a career not taking off etc. The boy is not the be all and end all," - Suchi Singh Kalra
From publishing perspective, Vaishali Mathur tells, "When I started 10 years back, there was this whole exploration of love and ideal love. Then there was chick lit. but strangely in the past two three years, we have come back to what it was 10 years back, where we have again started talking about the stability in life and love."
Always be careful when it comes to online romance. There is temporary permanance in these relationships. But, still, I always tell girls - be careful. @BhaavnaArora on contemporary romantic fiction. #WomenWritersFest pic.twitter.com/5Yl7pFAt99

— SheThePeople (@SheThePeopleTV) March 10, 2018
Author of books like All Aboard to Saving Maya, Kiran Manral said, "I recognise that the first time is always not the only time and that there is life and love ahead of that as well. And anyway what is love is the validation of oneself from someone else's eyes."
About the changing face of love, she adds, "We have always been tortured with love and have tortured love with Pride And Prejudice and Wuthering Heights etc. But this generation differs with hook-ups and tinder."
Picture Credit: Twitter
ALSO READ: Apex Court Quashes Kerala HC Order Of Annulling Hadiya's Marriage