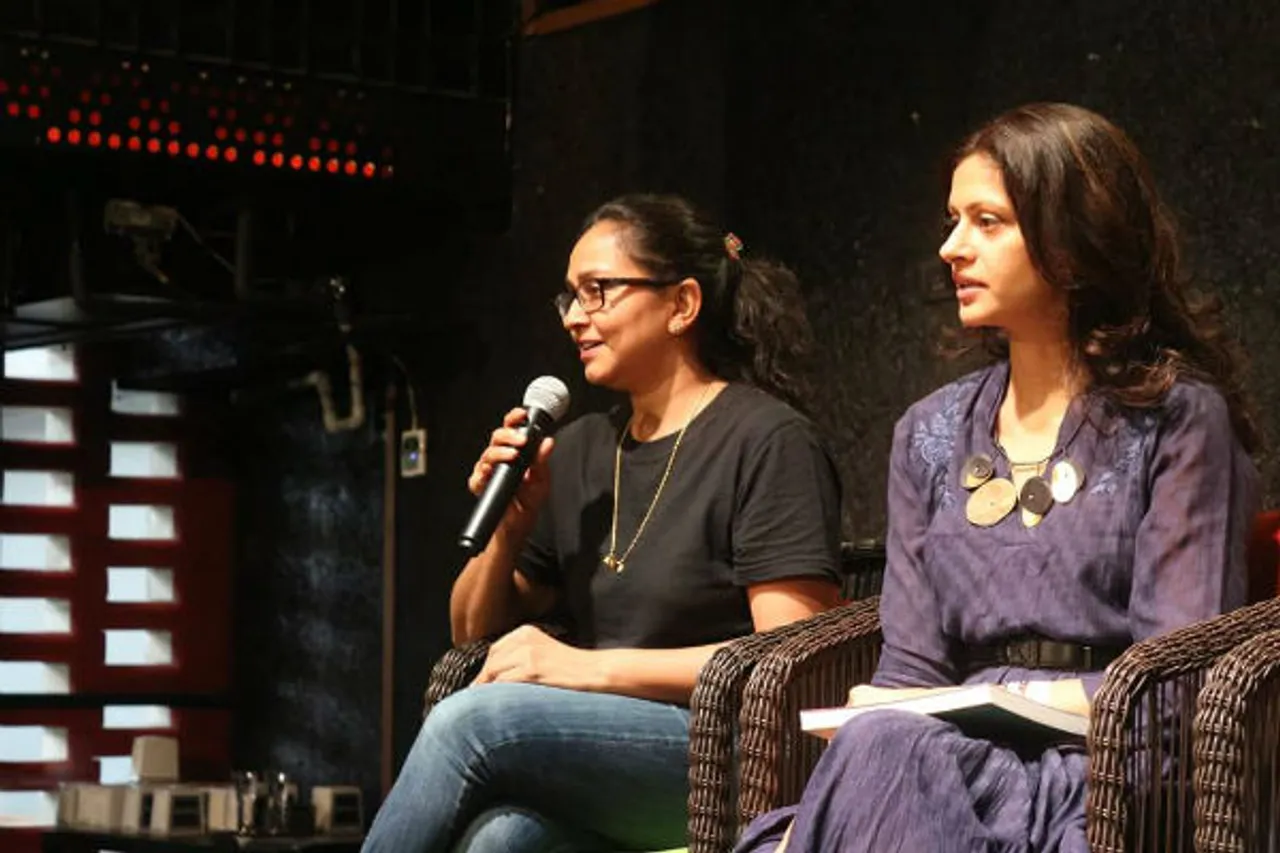 The #WomenWritersFest in Bangalore saw writers across genres come together to discuss writing from novels to short stories to food, you name it. Talking of food, Archana Doshi, Founder of Archana's Kitchen, spoke about how she became a successful food blogger. She shared her intimate moments of finding the right palate through writing.
"Why should I use papers when I can take advantage of the digital media and blog instead," said a confident Archana Doshi. For the average home chefs, Archana said, "Video connects have more impact in the sense of marketing strategy than traditional ways. Social media is dynamic."
https://www.facebook.com/SheThePeoplePage/videos/1622206437883342/
An engineer by education and food-entrepreneur by choice, Archana said she started her venture in 2007. The recipe and food discovery website came to the fore when readers and followers found the content easy to understand and equally delicious. Going beyond the conventional cookbook, she delved into convenient content, enabling one to start cooking and eating healthy. Thus, following the path to healthy lifestyle.
Today, there are millions of readers using the recipes and videos. Archana's Kitchen gives you the taste of home-cooked food with a touch of yummilicious hint of spices. For Archana, if the result conflicts with your 'why' or your value, say No.
People come to Archana's kitchen to learn about new recipes. Also, visual communication is an important part of what I do. - @archanaskitchen talks about food writing at #WomenWritersFest pic.twitter.com/lIjsh7dJ1M

— SheThePeople (@SheThePeopleTV) September 1, 2018
"Being off from work gave me time to dwell in cooking. I was still figuring out the space I wanted to indulge myself into and food was an obvious choice. I have been a foodie and fitness enthusiast all my life. I had also organised many parties when young. That gave me a certain perspective about the industry,"Archana shared.
The art of cooking
She further continued her story of finding solace in food. When she became a parent, many had advised her to write a book. But she knew that the digital platform was the way to go. "I am an engineer so choosing a digital medium to reach out to the target audience inspired me. I wanted to write the recipes and benefits of healthy eating online and share the knowledge with the generation. My aim was to document a simple phrase -- cooking can be easy if done right, with healthy ingredients," she shared.
"Content should be crispy but don't forget to make it easily understandable for your target audience."
"At first the documentation of the recipes started off as fun experiment. But over the time, it grew into a passion. Becoming financially independent was another factor. Eventually, I started to lengthen the boundary, making my way into documenting recipes, kitchen business, food photography to creating a quality website where healthy contents are shared from across the country. Over the years, I was clear with the vision of making cooking easier for the people. I started developing the science of writing better recipes and what it takes to better the quality of recipe writing," she stated.
READ:Why Do We Need A Women Writers Festival?
YES to feedback
"Every kind of feedback is necessary. I am open to feedback and many followers have come to me saying how I could better my recipes in future. I have spent 12 years to create a space where every recipe is as basic as possible, so one can learn solid and basic cooking. And if I got one feedback today from a reader, I would definitely take this as an encouragement and would go back home today and concentrate on where I can improve better," asserted Archana.
https://www.facebook.com/SheThePeoplePage/videos/479402689210502/
About my style of writing
"I keep it very simple. I want cooking to be the heart of every kitchen. The main motto here is to inspire everyone to enjoy their cooking time. Besides cooking healthy and fresh, I am also particular about educating people that healthy recipes are not bland and tasteless. It's all about balancing ingredients and  the right portions," she said.
"I am not a masterchef. I am a homechef. Plated food doesn't excite me as much as healthy, fresh and sustainability do."
"I always put myself into user's shoes while writing recipes because people come to the platform to learn, grow and share it with across the country. Special diets, healthy notes, diabetic friendly -- I need to keep all these in mind because people ask me lots of questions about the recipes. So I am constantly updated and try to give the right information to everyone in need," she added.
Saving culinary heritage
"One of the most important things about the digital platform is that to keep you audience entertained, One needs to add visual communication strategies. Its relatability with respective peoples' stories is important. I need to be sure that my food photos are not intimidating so I keep it simple, never photoshopped. What gets cooked in the kitchen is shared exactly the same way. It should look real, not staged," Archana claimed.