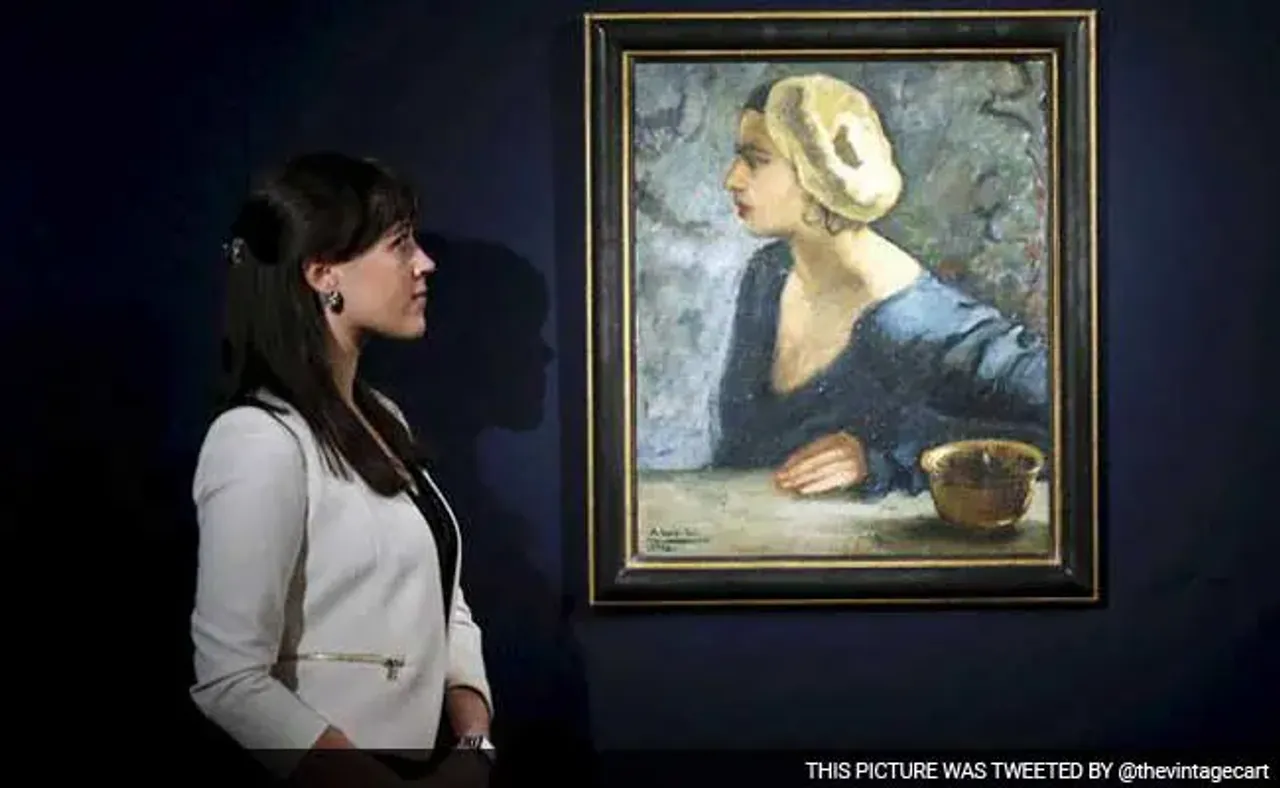 Oil on canvas by Amrita Sher-Gil from 1938 titles In The Ladies Enclosure got valued at ₹37.8 crore at Mumbai based auction site Saffronart on Tuesday. This makes Sher-Gil's painting the second-highest priced Indian artwork after VS Gaitonde's canvas of 1961.
The amount was finalised a little lesser than the higher bid of ₹40 crore and it also includes the buyer's premium. The painting is also the highest-priced artwork of Amrita Sher-Gil to be auctioned. The Saffronart's website stated the painting's origin to be the Majithia family collection. An unnamed owner up the painting for auction. The owner had reportedly acquired the painting from Vadehra Art Gallery, New Delhi in 2005.
The same auction house, Saffronart, had earlier sold VS Gaitonde's canvas for ₹39.98 crore.
In The Ladies Enclosure was painted by Amrita Sher-Gil when she had returned to India from Paris. Sher-Gil has created several artworks depicting women performing different chores, sitting in circles and simple mundane scenes with women in them. Sher-Gil is one of the most famous modern artists of the world and has been deemed a national treasure. This means that her artworks cannot be taken outside the country.
Saffronart c-founder and chief executive officer Dinesh Vazirani said, "It is a rare work of the artist from that particular period to emerge in the art market and we are honoured to have played a part in creating a new benchmark with this auction."
Amrita Sher-Gil started painting at the age of eight. Her contributions to modern art have established her as a pioneer in the art form. She was born to an Indian father, Umrao Singh Sher-Gil Majithia and a Hungarian mother Marie Antoniette Gotesmann. When she was only 19-year-old, she made a painting titled Young Girls. The painting which showed two women dressed in European attire won a Gold medal for its intricacies.