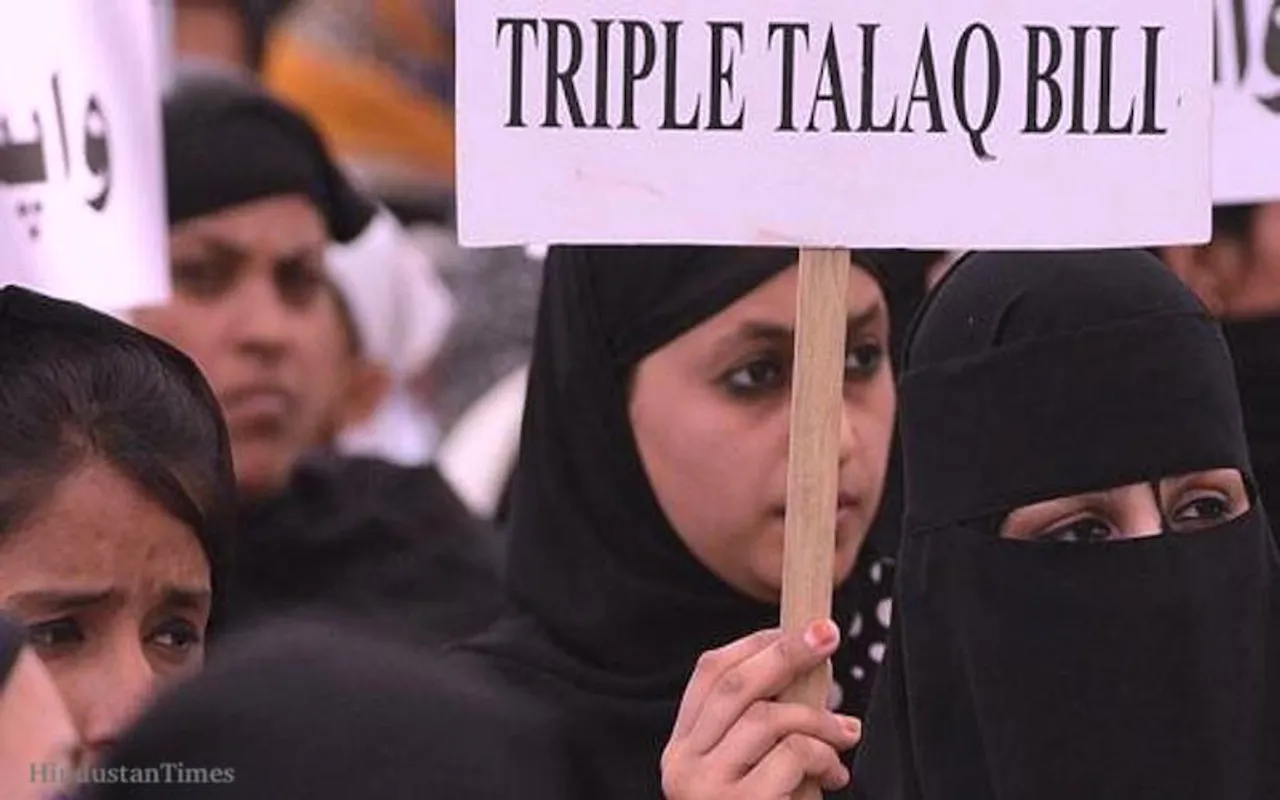 On the petition filed challenging the constitutional legitimacy of Talaq-e-Hasan, the Supreme Court (SC) prima facie noted that Talaq-e-Hasan does not align with Triple Talaq. The court also noted that also women can seek divorce through Khula. 
A bench led by Justice SK Kaul and Justice MM Sundersh heard the plea to declare Talaq-e-Hasan and all other forms of unilateral extra-judicial talaq as void and unconstitutional. Justice Sanjay Kishan Kaul, the presiding judge of the bench, stated- 'Prima Facie this (talaq e Hasan) is not so improper. Women also have an option. Khula is there. Prima facie I don't agree with petitioners. I don't want this to become an agenda for any other reason, as per the Livelaw report. 
---
Suggested Reading- Gujarat: FIR Against Man For Giving Wife Triple Talaq Through Instagram
---
What is Talaq-e-Hasan petition?
Journalist Benazeer Heena, through senior lawyer Pinky Anand, filed a petition saying that the apex court banned triple talaq, which violated fundamental rights but also left the issue of talaq-e-hasan undecided. Heena alleged that her husband pronounced the first 'talaq' through a speed post on April 19, and the second and third notices in consecutive months, it was a setback for her. She further indicated that talaq-e-hasan is discriminatory as it allows only men to use it in their favour and violates Articles 14, 15, 21, and 25 of the constitution. In response, the court pointed out, that a woman can access Khula, Mubarat, or go through courts granting a divorce by mutual consent in case of irretrievable breakdown of a marriage. 
Likewise, a plea was filed with the Delhi High Court, in June this year. A woman filed a petition challenging a Talaq-e-Hasan notice allegedly sent by her spouse. She complained of harassment, violence, and abuse after denying to fulfil the dowry demands.She argued that Islamic faith practitioners prefer extra-judicial talaq for its discreet process. It can be unfair to one of the party. Perhaps, the pros-cons are yet to be weighed for all the forms of unilateral extra-judicial talaq. The next hearing on August 29 of the apex court might considers it. 
Meaning of terms under Muslim Law Board
Five years ago, in 2017 triple talaq petition was filed. In 2019, the Muslim Women (Protection of Rights on Marriage) Bill passed criminalising the instant triple talaq or Talaq-e-Biddah. Triple Talaq allowed men to divorce women in one go without prior intimation. Talaq-e-hasan does not intersect with the instant divorce mechanism. It offers a three-month period for reconciliation, parties are required to send three notices during certain intervals. On the other hand, Khula and Mubarat divorce laws are there for women under Muslim Law Board. Khula literally means the partner has no authority over her and she is free of marital duties.