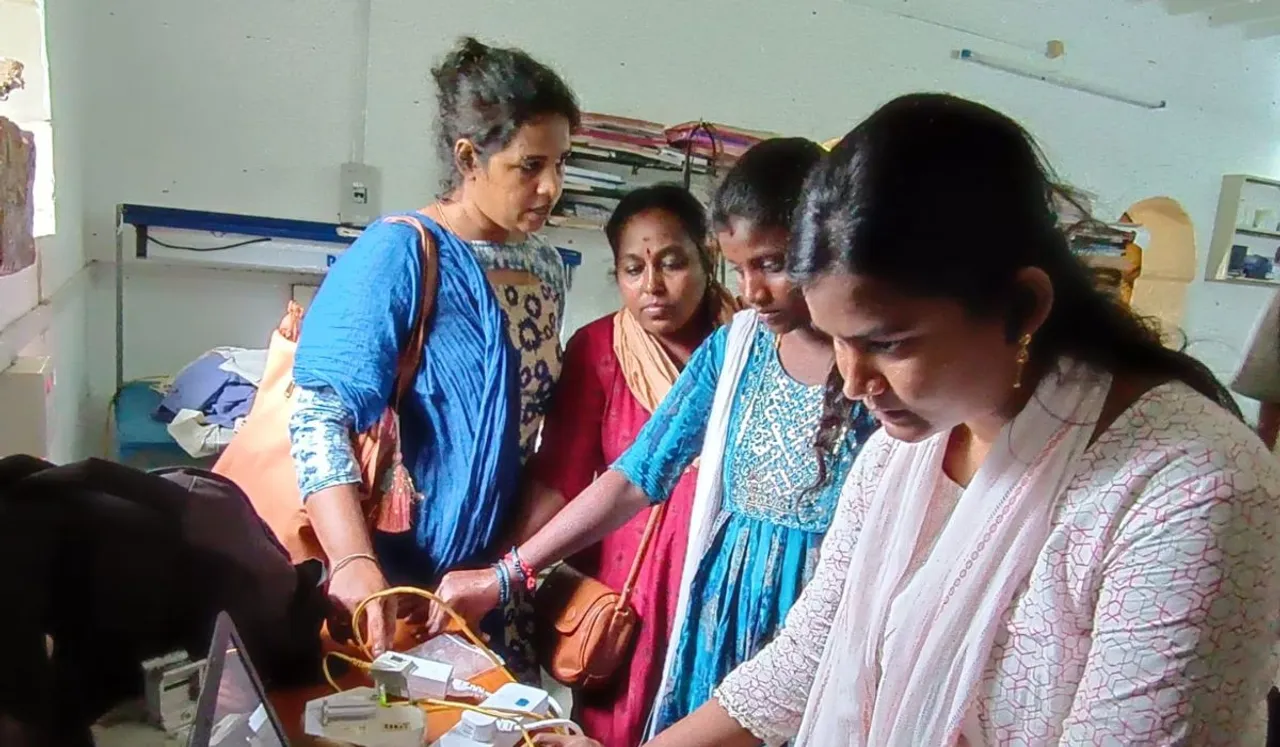 Fauziya Nasim, in the true sense, is a wanderer who aims to do the larger good for the less privileged people. Nasim, by profession, is a wireless network engineer and trainer who goes to the remotest part of the country and help people learn technology and provide access to the internet. 
Fauziya Nasim is a perfect example of breaking major stereotypes - for instance, a woman cannot travel alone and cannot be the best at science, she did both. She is a woman in STEM, and her work involves extensive travelling. She never thought she would be travelling around and teaching the internet. "I was always interested in Mathematics and good at it, so I picked science. I never planned any of this. It just happened to me. I kept grabbing opportunities, today after every five days, you will find me in different parts of India", She said in the interview with SheThePeople.
Currently, Fauziya is based in Pondicherry to conduct training for the girls and the women in the Alankuppam and Rayapettai villages. "My primary job is installing towers, managing, and monitoring the network. To make this sustainable, we do capacity building and training for locals so that they can handle things on their end. If they could resolve issues, my movement to the place would be minimised. For example, we have a live network at Guna and Shivpuri. I monitor them. Most of the time, localities where we did training rectify issues themselves. Only for major issues, I coordinate with field coordinators or give a visit. 
Contribution Of Fauziya Woman In STEM
Since, last seven years, Nasim has been working with Digital Empowerment Foundation (DEF), an NGO working to end information poverty and social backwardness. She joined the NGO in 2015 and dedicated herself to making hundreds of WIFI and internet engineers among women from different villages. So far, she has done this in villages of Guna (Madhya Pradesh), Nuh (Haryana), Kollegal (Karnataka), Chirala (Andhra Prades), and many more. Nasim and her NGO's motto is to connect the unconnected, bridge the digital divide, and take information access to the grassroots level. Nasim is prominently associated with Barefoot Wireless Women Engineers programme and Soochnapreneur, wherein she identifies people and teaches them how to use digital tools that will do larger good to the village.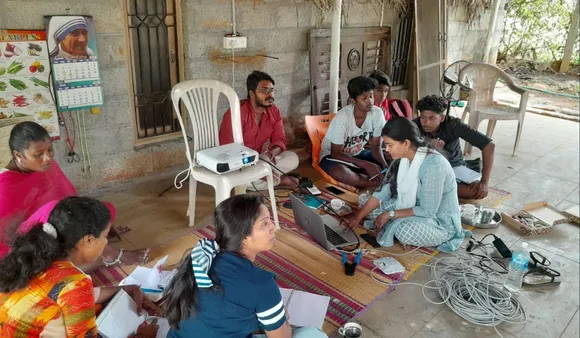 Nasim contributed to DEF in setting up as many as 2000 Community Information Resource Centres (CIRCs) across 135 districts of 24 states and union territories of India. All are working at their full capacity. Nasim uses Google technology, like GPS coordinates, while executing projects. 
How She Did It: My family completely supported it
Nasim's educational background also involves a lot of moving. She completed her diploma from Aligarh University in 2011 and then in 2014 did her engineering in Jaipur. In 2015 joined Def while in Delhi. Fauziya chose science when women's representation in Tech and social acceptance of it was not common. Coming from a small village Munger in Bihar, and doing wonders in science is not easy for everyone. However, her passion and her parents' support made it possible for her. "My family completely supported it. Even though I come from an orthodox family, education has been a priority. My father still motivates me to take further education. So challenges at the family end have never appeared, it is also one of the reasons I could travel stress-free."
 Nasim never faced challenges when it came to family or work. Yes, she did feel the discrimination, gender bias that existed in society. While narrating one of her memory, she said- "whenever I used to go home, I never moved around independently. Someone accompanied me, be it a small kid. That is what bias is right. Men can freely move. One day I just left alone, and someone passed a taunt which was derogatory. But my parents gave the person the right answer. However, the fact is these small things represent biases. On ground levels, over my career, I experienced, Boys can easily move, but girls can't. 
Preferring marriage over education, and not allowing girl children to use phones are signs of discrimination. Parents are more concerned about safety. It is similar to my mother, but I manage to handle her.
Challenges
Although Nasim did face work-wise challenges - "first is that network and information are dynamic so that errors could be anything. Most of the time you know and a few times you don't. You have to research and find solutions. It becomes more of a learning experience. Secondly, the language is the biggest barrier, my workplace canvas has been larger. I have come across multiple languages and it has been difficult to crack that. Because to train someone, they should understand what I am saying, then only it will be considered successful training. I usually take 5 days to complete one training, today in Pondicherry it has been 20 days and 3 training rounds already. I am still not sure whether training is properly done or not."
Nasim also pointed out that these trainings do impact people on grassroots levels, at least put a crack in their mindset. "The response is good, girls come up to me and open up about their issues at home. The setbacks they face. I can relate because I too, come from a smaller town. I mean the fact that a woman leaving her home, coming from some other state, and doing training is a huge catalyst. This itself creates an impact. Women in the rural part have never seen what confident-outspoken women like, so when I go to such places, the impact is huge, how much we can quantify this, I don't know. People are like, "Bihar se itne door Kaise aye, bahot jyada himat hai. Your parents are also brave", said Nasim.
Creating opportunities for girls
Nasim emphasised on how these trainings create professional opportunities for young girls. She said, "As we design networks trained candidates can work with us as well. Under, Wireless Women Engineers, once women are trained, three among them train ten volunteers each. So there is employment, and the Soochnapreneur is a sustainable model, it gives the opportunity to earn a substantial amount. The government also plans to establish hotspots and charge users based on per hour for the use of the internet. These wireless engineers can make money by managing them. 
Nasim looking back at her eight years journey, said, from small-town girl to an engineer, moving around India independently, a lot has grown in her. "I won't say I was all confident. It was my work that made me confident. 8 years back was unable to talk to larger groups today. I can speak without hesitation. Now can easily move and even stay alone. I always think of the life, which was more comfortable in respect to resources, and I feel grateful towards Allah in whatever she has provided me", said Nasim. 
To someone who wants to enter this field, Nasim said, "work hard, earn your parents' confidence and trust, rest will fall in place." Nasim for her future endeavours, look forward to learning new traits of her profession to be best in her field and reach out to new villages and help them access information.
---
Suggested Reading- Persistency Is The Key To Entrepreneurship: Dasumarlin Majaw, Coffeepreneur