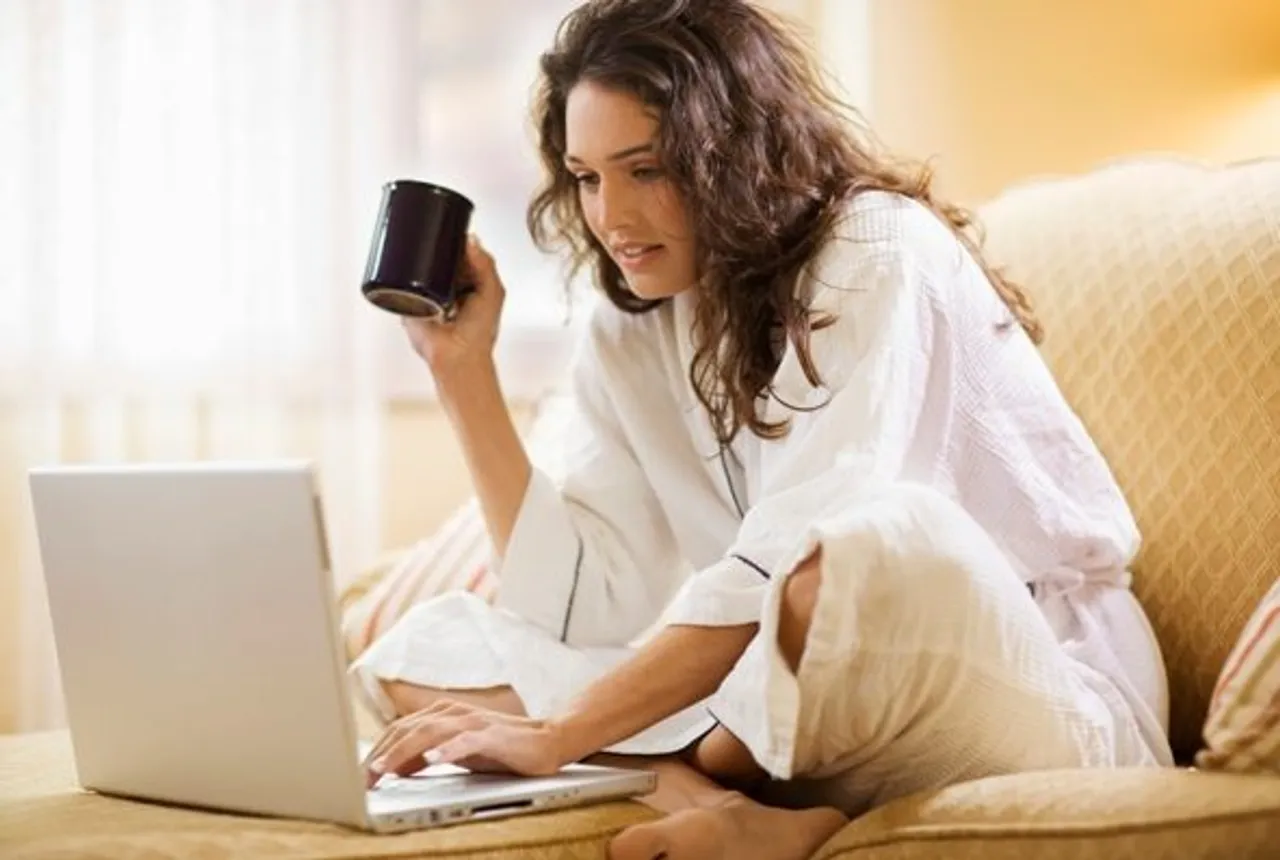 Six years ago, I took a break from my career as a dentist due to maternity. Three years into the sabbatical, I knew I didn't want to go back to dentistry, but work in a different field altogether. So I wrote books on the side, while still focusing on bringing up my daughter. But what next? I needed a steady paycheck, and circumstances were still not favourable for me to step out of my home every day, in order to seek employment. But then I came across a work from home opportunity, which empowered me to not just work, but work in a field that I loved and from the convenience of my home. There are many women in India, for whom digital medium has been nothing short of a boon, which helped them salvage their careers, that would have otherwise been phased out due to motherhood and family circumstances.
KEY TAKEAWAYS:
Digital media has empowered women to overcome hurdles like maternity and have full-fledged careers, in the form of work from home.
Working from the comfort of their homes, digital media gives women a wider platform to showcase their talent.
It helps them find support and upgrade their skills as well.
Digital media helps women stabilise their ventures even if they themselves have to move around.
According to Freelancer Incomes Around the World Report 2018, nearly 15 lakh people are working from home in India.
Digitalisation has not only changed the way we network and consume entertainment but also how we work. The biggest gainers from digitalisation of work are women who often have to choose between a career and household duties, with the latter often taking precedence. I am one such woman, who recently celebrated her second anniversary as a working from home mum.
But working from home just doesn't mean holding a nine to five regular job. It also includes freelancing, running businesses, monetising blogs, videos related to DYI or cookery etc. Digital has opened a world of opportunities for people and women are making the most of it. Since maternity and household duties form the two major reasons for women to drop out of the workforce, digitalisation gives them the leeway to work not just from their homes but as per their convenience as well. Take Sakshi Yadav for instance, who lives in the US with her husband and gave birth to a baby girl recently. Says Sakshi, who works as a healthcare professional, "As a new mom in her early 30's, being able to work remotely seems like a blessing. With the help of my family, I am bringing my daughter up as she is with her grandparents while I spend my time on phone calls and virtual meetings. But whenever I catch a break of even 10 minutes or so, the ability to look at my baby girl's smile in the middle of the day is pure bliss."
ALSO READ: What Does 'Dressing For Success' Mean To Millennial Working Women?
Apart from helping you gain control over work-life balance, digital media can also help you hone your skills, making access to online education, guides, and support groups just a click away. Dr. Kaveri Purandhar, currently working as an Outreach Editor at SheThePeople.TV works both from home and outside of it. Working very closely with digital media has taught her the importance of securing her work and creativity.
Explains she, "There is also a lot of responsibility when we are on social media, the kind of content we write or post, one has to take care of it. Overall I am honing my social media ethics and learning new things every day. Learning about technology and the tricks of digital media excites me, and my skills are also growing along with that."
As a woman entrepreneur, my work and life changed completely with digitalisation. - Vandana Sehgal
Access to the digital media has also given women who work from home a wider platform to showcase your talent. Imagine running a boutique or a handicraft store from your home for instance, in a pre-internet era. Your clientele would largely remain restricted to your neighbourhood, or at best to the city that you lived in. But by going digital, women can showcase their talent across the globe and penetrate into tier two and three cities within our country as well. It also helps women stabilise their ventures, even if they themselves have to move around.
Vandana Sehgal, who is a Wellness Coach based in Stockholm says, "As a woman entrepreneur, my work and life changed completely with digitalisation. Because of my husband's project-based job, I never know when and where we would move suddenly. Thrice I created my network and established myself into mentoring and coaching when I had to move."
Being in a new country, within a new culture, it was difficult for her to create a market for herself. She was tired of building her base again and again right from scratch. So this time, she decided to go online to save herself from the pain of shutting and then resetting her institute. "Now, I never have to say goodbye to my clients just because I am physically not present. I coach my women clients through Skype, FB messenger, Zoom or Whatsapp, whatever is convenient for them, as long as I am able to read their body language, which is an integral part of my coaching," says she.
Considering the nature of her profession, her clients too feel secure to share their feelings from their safe zones; office cabin, home, and sometimes even a café. "My dependency on digitalisation is so much that, now I conduct 95 percent of my individual and group programs online. With social media expansion, promoting myself has led me to connect with clients from the USA, Australia, South Africa, and India. In fact, my Stockholm clients too prefer to take sessions from the comfort of home instead of travelling in extremely cold weather," Vandana adds.
Picture Credits: Home office careers
ALSO READ: Digital is the reason I am an entrepreneur today: Suba Lakshminarasimhan