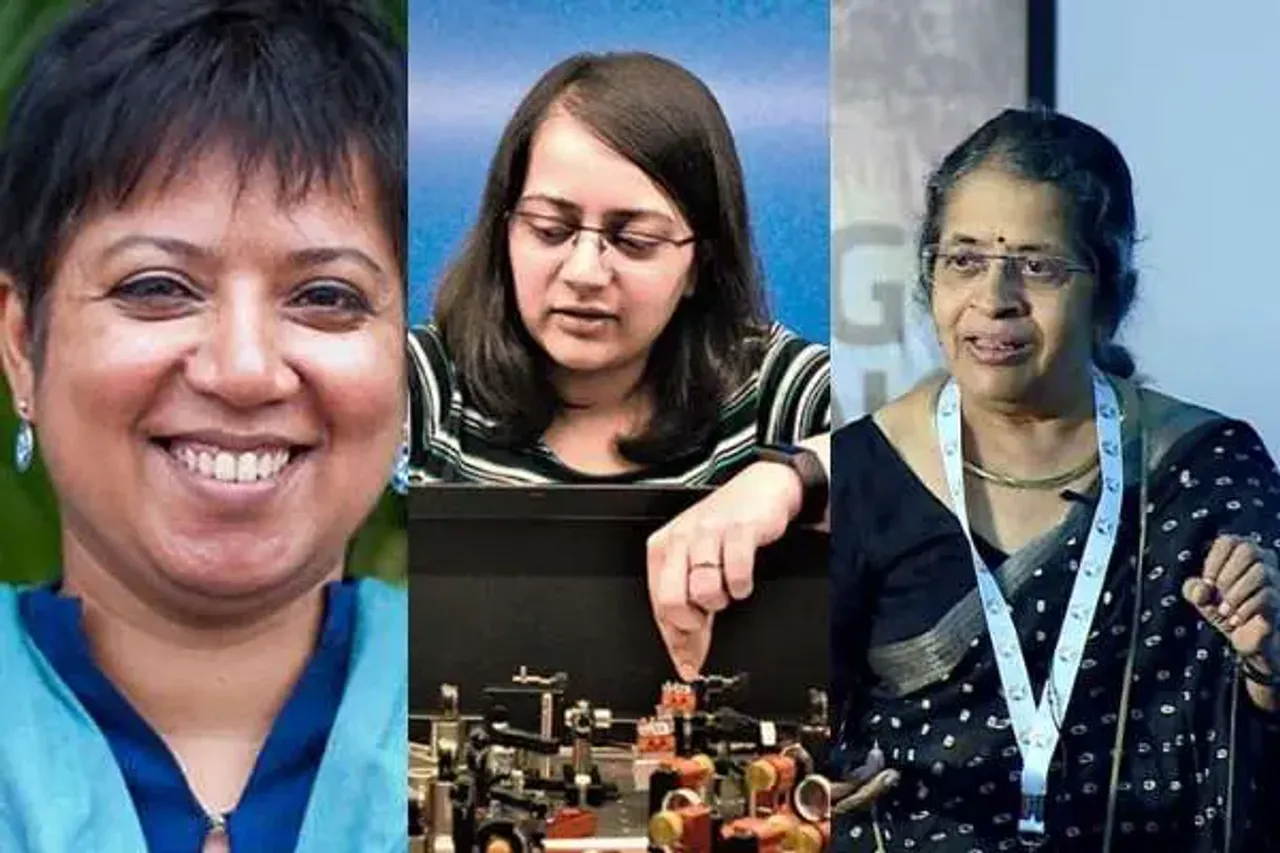 The one thing that's held women back from taking up science is not having enough role models. Rather not knowing enough role models. Here's a look at some amazing physicists from India who have added to its rich history in science and also of some young leading scientists conducting breakthrough experiments at universities and labs around the world.
Shobhana Narasimhan
Prof. Shobhana Narasimhan's most significant area of research is the design of nanomaterials in which she examined how the decrease in the dimensions and size affect the material properties. Her work is applied in the use of nanocatalysts for clean energy, magnetic materials for memory storage and other applications.
Dr Narasimhan is from the Theoretical Sciences Unit (TSU) of the Jawaharlal Nehru Center for Advanced Scientific Research (JNCASR). A recipient of Stree Shakti Samman Science Award, Narasimhan heads the Computational Nanoscience Group at JNCASR. She has been elected as the International Honorary Member of  American Academy of Arts and Sciences that recognizes the distinguished work of scholars and leaders in the field of art, science and humanity and public life.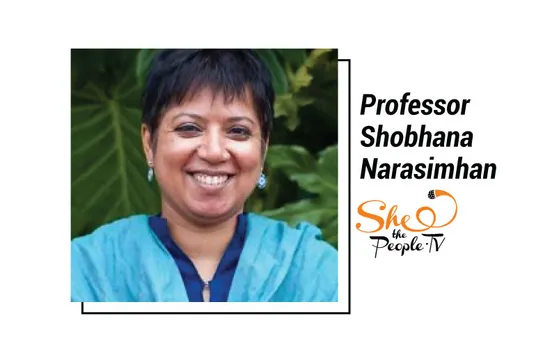 Born on August 16, 1963, Prof. Narasimhan is a B.Sc graduate from St. Xaviers College, University of Bombay. She completed her master's degree in Physics from the Indian Institute of Technology, Bombay.
Amruta Gadge
India born physicist Dr Amruta Gadge has created the fifth state of matter, while working from her living room, during the coronavirus lockdown. Lab News reported that Dr Gadge, who works in the Quantum Systems and Devices Laboratory at the University of Sussex created a Bose-Einstein Condensate (BEC)  which is considered to be the fifth state of matter (where cold atoms comprise together like a single entity). Researchers at the university's quantum department believe this is the first time someone has created BEC 'remotely' in a lab.
The Mumbai-born physicist stays two miles away from the lab where she works. She reportedly used the technology on her computer to control lasers and radio waves and create the BEC. Now, researchers are saying that this achievement could provide a blueprint for operating quantum tech in space or underwater.
Lilabati Bhattacharjee
Lilabati Bhattacharjee was a crystallographer and a physicist who studied along with scientist Satyendra Nath Bose and completed her MSc in Physics from the Rajabazar Science College campus of University of Calcutta in 1951. Bhattacharjee specialised in the fields of structural crystallography, optical transform methods, computer programming, phase transformations, crystal growth, topography, instrumentation and made important contributions to these fields. She served as a Senior Mineralogist at the Geological Survey of India and later went on to become the Director (Mineral Physics) of the organisation.
B Vijayalakshmi

She studied relativistic wave equations and their proportions. She expired on 12th May 1985 at the age of 33 due to cancer. She had 11 papers to her credit in international journals.
An excerpt from the publication "A heroic struggle of a scientist with a cancer": "Viji joined the Department of Theoretical Physics in 1974 after obtaining her Masters from Seethalakshmi Ramaswami College,Tiruchirapalli. Hers was a conservative background, and it was remarkable that she could overcome conventional gender restrictions and consider research an option."
Rohini Godbole
Rohini Godbole is a professor at the Centre for High Energy Physics, Indian Institute of Science in the city of Bangalore. She has worked extensively on different aspects of particle  phenomenology.
Particle physics phenomenology is the field of theoretical physics that focuses on the observable consequences of the fundamental particles of Nature and their interactions. Rohini worked in particular on exploring different aspects of the Standard Model of Particle Physics (SM) and the physics beyond it (BSM).
"I come from a typical middle-class Pune based Maharashtrian family, wherein intellectual pursuits were always encouraged," she says in a self written article for Women in Science.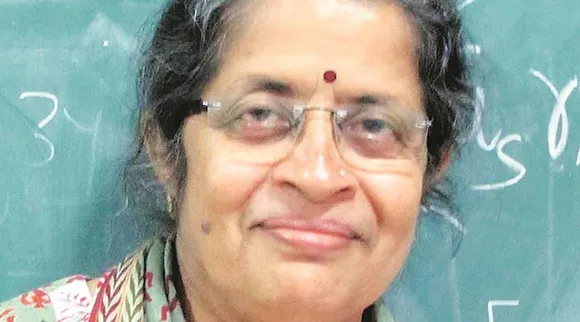 Rohini Godbole India's female physicists
Her work regarding hadronic structure of high-energy photons outlined a variety of ways in which to study it and has had implications for the design of next generation electron positron colliders. She is an elected fellow of all the three academies of Science of India and also the Science Academy of the Developing World (TWAS).
"I had a family which saw nothing odd in girls pursuing a career," she writes. "In fact among my three sisters one is a physician and two are science teachers. However, even though the family had a few doctors and engineers, there had been no scientists. Frankly, for a long time, it had never even entered my mind that being a scientist can actually be a career option."
Ritu Karidhal
Ritu Karidhal is the Mission Director for Chandrayaan 2, which is a prestigious moon landing mission for India. Chandrayaan-2's unmanned landing will provide a technology which can eventually help explore habitation on another planet. It is the first step towards that. Ritu was actively associated with the Mars mission as deputy operations director. Now, as mission director, she is supervising the ambitious Chandrayaan-2.
Her appointment as the lead should herald a new era in the history of women scientists from India. "We have many interplanetary missions. It's a landing mission. First mission was earlier just to orbit the moon but now we will be making a landing," Ritu Karidhal said in an interview to SheThePeople. She added that her efforts were on on many missions and initiatives at all times. "We are working on many new applications regarding navigations. We are working on how to make them operationalised and make it available to the common man."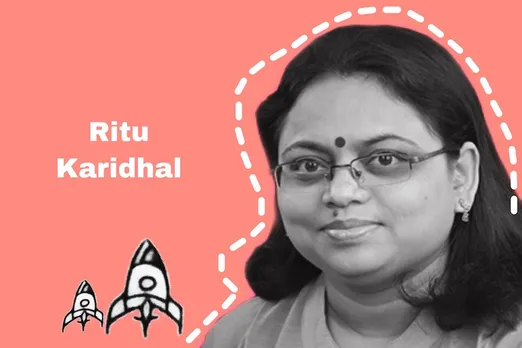 Physicist Bibha Chowdhuri (1913-1991)
Bibha Chowdhuri is an established name for her work in particle physics and cosmic rays. She was the first woman researcher selected by Homi J. Bhabha to join the newly established Tata Institute of Fundamental Research (TIFR), Bombay, in 1949.
In fact despite being a pioneer in the study of cosmic rays in India, Bibha Chowdhuri remains mostly unknown. She even worked with Nobel winner Patrick Blackett on cosmic rays. Upon moving to India, she worked in the field of nuclear physics. She then went to work at Tata Institute of Fundamental Research and counted Vikram Sarabhai among her mentors.
Chowdhuri obtained her MSc in Physics from Calcutta University in 1936 — the only woman in that batch — and plunged headlong into research, mostly at the Bose Institute. Recently, through a public competition by the International Astronomical Union (IAU), which names planetary bodies, the yellow-white dwarf star HD 86081 was renamed Bibha in her honour.