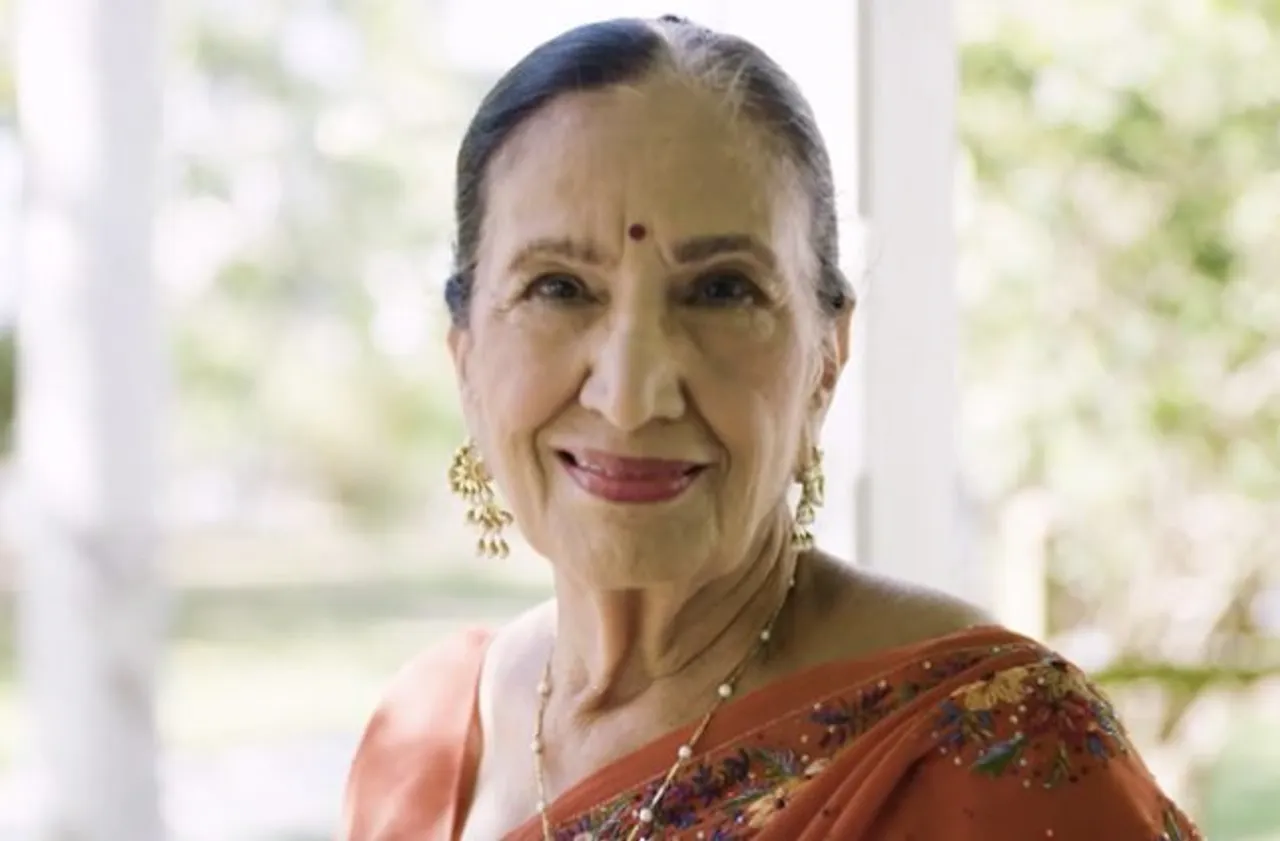 We struggle to find female icons in STEM from India, yet we forget to celebrate many women who were true groundbreakers. Damyanti Hingorani Gupta was the first female engineer hired at Ford Motor Company in Detroit. 
Her journey and childhood were naive and passionate like many who dream big. As a child, she fled from Karachi and lived in a small town in British India. She read books on Henry Ford and was inspired by speeches of Jawaharlal Nehru who called for India to produce more engineers.
In 2018, Time Magazine featured Gupta in its "Time Firsts: Women who are changing the world" project. The project, presented by the Ford Motor Company, highlighted women who worked to shatter the glass ceiling. Gupta was featured alongside historic group of women including Hillary Clinton, Madeleine Albright, Aretha Franklin, Barbara Walters, Serena Williams, Oprah Winfrey and more.
Early Life
Born in 1942 in Thaurshah in the Sindh region of Pakistan, Damyanti moved to Mumbai with her family after the partition of India in 1947. She was raised to be an ambitious girl by her mom who believed educating the girl child is educating a potential future family. Her mother Gopibai Hingorani made her a solemn promise: that she was going to give her daughter something no one could take away, education.
When she was 13, Damyanti had the chance to hear the then-Indian Prime Minister Jawaharlal Nehru talk about the future of Indian industry. The incident changed her life Damyanti says in an interview with Time Magazine. Nehru said, "After 200 years of British rule, India has no industry and that we need engineers. I'm not just talking to you boys; I'm also talking to the girls."
It was the first time she heard the word engineer. The speech had a lasting impact on her, bolstering her will to become one of the first female engineers in her country.
In college, Gupta chose to study mechanical engineering, which was "10 times harder" than other engineering fields because of the physical labour involved, she said. The college didn't even have a women's restroom. She had to bike 1½ miles to go to the bathroom.
Moving To US
In 1967 the 25-year-old Damyanti Hingorani approached Motor City, Detroit to seek a job at Ford Motors Company. The job profile was that of an engineer. She was rejected the first time, but she tried again. The HR person was confused looking at her resume.

He said, "You're applying for an engineering job, but we have no females here." She retorted, "I'm here, and unless you hire me, you'll never have any."
For the next 35 years, Damyanti was associated with Ford and her story is nothing short of inspirational.
Her Work
When Damyanti joined, the Americans found it really difficult to pronounce her name so they turned Hingorani to Rani. Rani means queen in Hindi. Damyanti met her husband Subhash Gupta also at Ford.
Her Family
Now retired, Gupta is also the mother of CNN Chief Medical Correspondent Sanjay Gupta and congressional candidate Suneel Gupta. She has grandchildren whom she says she will encourage to do whatever they want to.