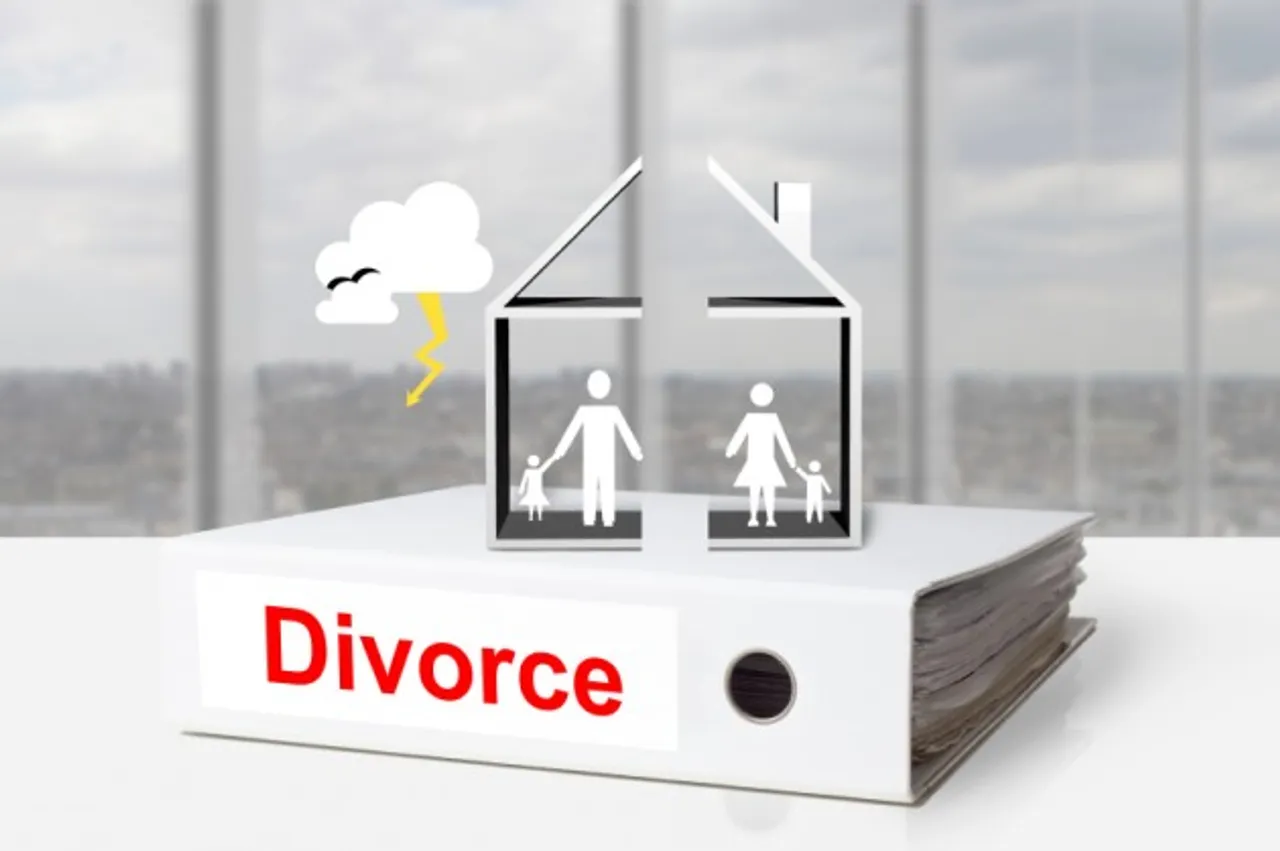 Marriage, divorce, maintenance, inheritance and, succession, in India, are under the domain of personal law. Personal laws in India have their roots in the various religions. As an Indian citizen, your personal laws that will govern your rights are determined by the religion you were born into. Divorce in India is governed by the personal laws. Hence, your right to divorce your spouse, separate from them and, the various grounds of separation depend upon the personal law which was used to solemnise your marriage.
There has been conversation and debates between religious leaders, women's rights groups, political parties and even legislators regarding a Uniform Civil Code to replace personal laws. However, many groups have advocated for reforms within personal laws rather than ushering in Uniform Civil Code. Advocate Parsis Sidhva, who litigates with the women's rights organisation Majlis says, "Reform within personal law, where every religion is given the option of reforming any discrepancies or inequalities that exists will be far beneficial  to women. A lot of women want to be included in their religion laws, they want to do things as per their religion. But at the same time they are seeking equality".
While the debate surrounding personal laws and Uniform Civil Code continues. Presently, Hindu, Buddhist, Sikhs and, Jain are governed by Hindu Marriage Act, 1955. Muslims are governed by the Dissolution of Muslim Marriages Act, 1939. Parsis are governed by the Parsi Marriage and Divorce Act, 1936. Christians are governed by the Indian Divorce Act, 1869. For inter-caste, inter-religious and, civil marriages Special Marriages Act, 1954 is applicable. These acts lay down the various conditions under which spouses can claim for divorce.
Also Read: Why Must Working Women Pretend To Be Strong Or Masculine To Fit In At Workplaces?
How Does the Law define Divorce?
In common parlance the word divorce is often heard. It is commonly used as a synonym for two people who might be living separately for a prolonged period. Does that mean they are divorced? No, it merely means they are separated but they continue to be legally married. Hence, when can we say spouses have divorced?
They must file a petition of divorce in the family court in their jurisdiction. The petition should clearly state the grounds for divorce.
They must also reassure the family court that they have been living separately for a period of one year and above. Also, that they no intention to continue co-habiting.
The court after being assured for their intention to separate will issue a decree of divorce which will declare that the petitioners are no longer legal married.
Post-divorce there is a cooling off period, which depends on the personal law under which the divorce decree has been filed. During this cooling off period the spouses are free to challenge the divorce decree.
Once the cooling off period is over, the petitioners are free to marry any person of their liking or stay single, if so they choose.
Hence, to conclude that two individuals have been divorced it is mandatory to involve the family court and obtain the decree of divorce. It is a legal declaration of separation.
Also Read: Paid Period Leave a Progressive Move towards Empathetic Workplaces
Judicial Separation
Judicial separation is a period that comes before divorce. It is a period of separation mandated by the court before the divorce proceedings can be started. Under all personal laws, the judicial separation period is for one year. Under Indian Divorce Act 1869, the period of judicial separation is two years. So what constitutes as judicial separation?
Judicial separation is a court mandated period of separation which can be a one or two years, depending on personal laws.
There must be court order which gives the couple the mandate to be judicially separated. The period after such order has been passed is counted as judicial separation. However, on certain grounds if the spouses have been staying apart it may also be included in the period of judicial separation.
It is a state where the spouses continue to be legally married. While, the marriage has not been dissolved, they are not living together and co-habiting.
During this period, neither spouse is allowed to re-marry.
During judicial separation, the court has to be convinced that neither of the spouse intends to continue co-habitation.
Once the period of judicial separation is over, then the parties can petition for a divorce decree.
Also Read: Jacinda Ardern says New Zealand to distribute free sanitary pads in schools
Why It Matters?
Separation, judicial separation and divorce are different concepts that are often times used synonymously. In the domain of personal laws, we have made substantial progress in granting women the right to divorce. Many religions did not grant women the right to divorce as it was considered to be a taboo. Matrimonial rights continue to be unequal on many grounds. Muslim women in India before prior to 1936 could exercise the right to divorce. There were many such gender inequalities that to some extent has been rectified due to the presence of codified laws such as Hindu Marriage Act, 1955 and Indian Divorce Act, 1869. Today, both parties in a marriage can exercise the right to divorce. This has been one of the cornerstones of codified personal law in India.
Also Read: Forcing Estranged Couples To Cohabit: Law Can't Mend A Marriage