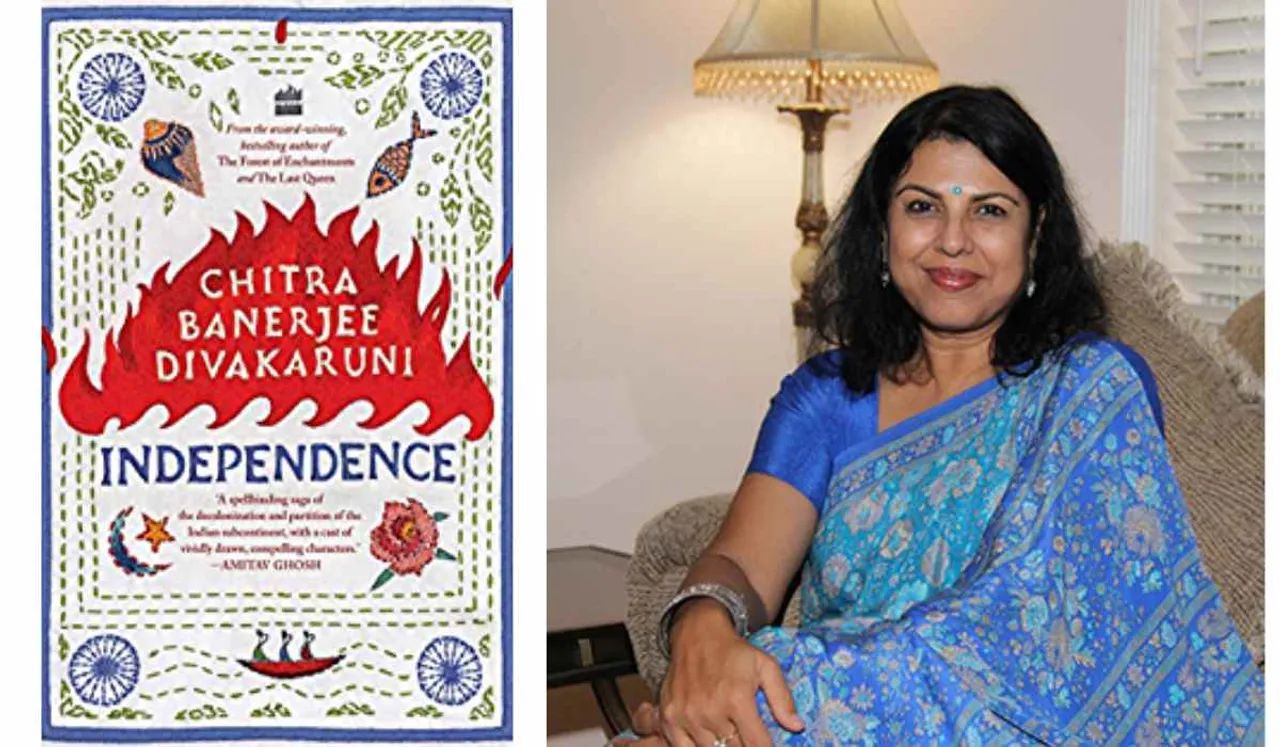 Achieving independence is a journey, and it is not always about being independent. The country could not become independent till everyone came together, says well-known author Chitra Banerjee Divakaruni.
Banerjee has recently come out with a book titled Independence and it is not a coincidence that it came out in the year India celebrates its 75 years of Independence. SheThePeople spoke to the author.
Independence starts in Bengal of undivided India and takes us through the turmoil the country went through during 1946-47. The book traces the story of the three sisters Deepa, Jamini and Priya and how their life suddenly changes due to certain events. What makes the book a great read is that her characters have flaws, and they learn through their mistakes.
So what prompted the author to write this book? She responds, "I have been thinking about this book since I wrote The Last Queen (on Rani Jindan of Punjab). The was set in the 1800s when the British power in India was at its height. The British went through all kinds of processes to take away kingdoms from Indian rulers. Writing that book made me very sad about how things were in India. Writing that book made me sad about how things were in India then. So, I wanted to trace the journey to its end when the British were forced to leave India, and India finally achieved her freedom."
Banerjee who has written 20 books, is greatly influenced by Rabindranath Tagore and his writings about the Indian independence movement. She is particularly fond of the novel Ghore Baire (The Home and the World), incidentally, she also teaches the novel at her workplace in Houston. She points out how Tagore managed to look at the world from Bimala's point of view and gives us her way of the world. One can see Tagore's influence on her central characters of Independence. She agrees that Tagore was at the back of her mind when she wrote all three sisters, and so was Sarat Chandra Chattopadhyay, who in his writings so wonderfully showed how society limited women.
---
Suggested Reading: In Conversation With Dr Janhavi Nilekani On Why Women Need Respectful Maternal Care
---
The book's title Independence has a double meaning. One is the story of Indian independence from British rule. The second one is the independence that the three main characters of the book, the three sisters, learn through difficulties, trauma and tragedy. The three sisters Deepa, Jamini and Priya learn through the course of the story, that independence means doing the right thing. It does not just mean what "I" want but what would make other people happy.
Independence has also meant different things for the author in her journey through life. She elaborates saying, "Independence changes for all of us as we grow older and more mature. When I was a teenager, independence meant freedom from the eyes of my parents, and independence from the rules they set around me. Then as I grew older and started living on my own, it meant standing on my own feet and being confident in myself. Now more than ever, independence has become more of an inner thing. It is inner freedom, independence from my bad habits and negative thinking, and getting rid of my tendency to do things that are selfish and harmful to people around me. So now I think of independence as a spiritual quality."
You can also join SheThePeople's Book club on Facebook, LinkedIn and Instagram.