Despite IPL being around for ten years, a women's premier league tournament still seems like a distant dream to all cricket lovers. With its tenth edition currently underway, IPL (Indian Premier League) has managed to retain a staunch following over all these years. The glitz and glamour it adds to the game, with its colourful uniforms and racy T-20 format, grips our attention and has men, women, children across age and regional barriers hooked. This tournament has everything from jaw-dropping catches to gravity-defying sixes. It brings film stars and cricket players on one massive platform. All it lacks is a women's edition.
Showcasing talent of female cricketers
IPL isn't just a platform which allows excellent players from around the world to play for and against each other. It showcases local home-bred talent as well. While it is impossible for every talented player from a state or district level to sport that blue jersey, IPL gives these boys a chance to prove their mettle. They not only earn handsome paycheques, but also learn from the best in the game and get a chance to rub shoulders with international cricketers.
However, the female cricketers in our country are still struggling to get the recognition they so rightly deserve. The A grade female cricketers earn less than what C grade male cricketers do on a national level. All this despite female cricketers like Mithali Raj and Jhulan Goswami are breaking international records.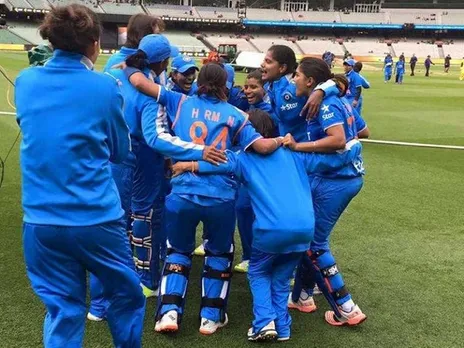 Indian women's team can now play in overseas leagues ( Picture Credit: NDTV sports)
A women's IPL tournament will prove to be an equally exciting opportunity for our female cricketers. It will help them earn some extra moolah and enjoy the publicity which still evades them.
It will be a risky yet a worthy move
IPL's launch was surrounded by a lot of scepticism a decade ago. The format of T-20 cricket itself was in its nascent stage. Yet investors showed immense faith in the format and IPL is still going strong. It has the appeal of a paisa vasool entertainer, which draws masses match after match, year after year.
Perhaps investors can afford to show a similar interest in women's IPL tournament. Our women's team's spectacular performance in recent times has created a lot of positive buzz.
There is a mild curiosity among the common population to watch these women in action. With proper media focus and public support, these women can enjoy similar adulation and monetary benefits as their male counterparts.
While male cricketers and Indians have been volleying for equal pay to female cricketers, we have to understand this payment sadly stems from popularity in our country, and not skill. Giving them a chance to play IPL would be a great way to let them rise in the eyes of cricket lovers. Who knows, we may have a winner at hand.
Also Read: How Bigotry Has Seeped into Our Daily lives
Yamini Pustake Bhalerao is a writer with the SheThePeople team, in the Opinions section.  The views expressed are author's own.