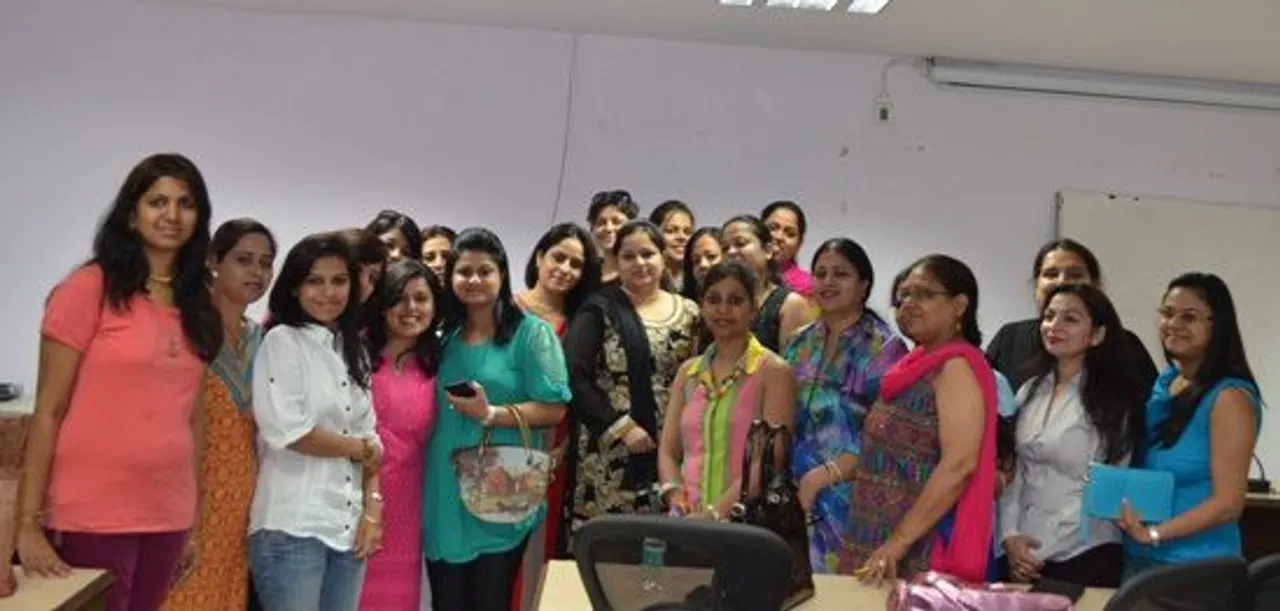 I remember the time when I was 6 months pregnant and moved to a new city Mumbai with my husband. Being an Army wife we need to relocate frequently and sometimes it is a challenge to figure out things all over again in a new city. Soon to be first time mom and my mind was full of queries and doubts. All I needed is a good support network. 
Garima Dixit shares her journey. 
One day I saw my friend's invite to a local online mother's community group on Facebook. I finally found a place to relieve all my anxieties related to my motherhood. Now I have a two years old toddler and I feel that it was one of the best decisions of my life. Online mothers group can be a boon to someone. So how these groups help others? Here are my views
Health & Nutrition Help – The first thing that any new mom or a soon-to-be mom looks for is a good doctor and medical facility. You have thousands of experienced mothers as well as experts to guide you with good doctors and hospitals in your locality. Diet, breastfeeding support, postpartum depression, raising a preemie, baby wearing and what not. All sorts of topics are discussed on these platforms and you don't feel alone as you meet many more mothers online who are facing similar situations.

Emotional Support & Bonding – Sometimes life throws you in difficult & challenging situations. In such cases these moms become your go-to people for your life's highs and lows. You can even post your queries as anonymous and seek advice . There are local meet-ups that are organised to discuss various topics from baby wearing to breastfeeding which help mothers. This also creates a special bond and a positive environment amongst the mothers.

Entertainment & Fun – Yes! A successful online mothers group is full of entertainment and fun. You have loads of stuff to share with nonstop chattering moms. They share jokes, hobbies, latest fashion, news and their day to day activities. Some groups  also organise monthly mom and kids meet ups which is real fun. You meet other moms of your locality and chat with a sip of hot coffee, forgetting all your worries and sometimes make friends for life. In fact, studies have proved how beneficial friendships can be for your mental and physical well being!! UCLA researchers, have found that in times of stress women don't simply opt for "fight or flight," as decades of research on men had suggested; instead, women lean heavily on social support from friends.

Entrepreneurship – Structured and well organized moms groups also support mothers owing a business. You meet many amazing & inspiring mothers in these groups who have started, run and grew their business in such groups and are now successful entrepreneurs. Ladies and online shopping go together so you get a good opportunity to buy and sell your products online in these groups. It's a boon for the mothers who want to work from home without leaving their babies and expand their hobbies to business. Some groups are specifically created to help working mothers.
Social cause – Few moms group organize social cause drives such as Toys donation, helping underprivileged kids & helping old age home people. Few moms also came up fighting against evils like Female Genital mutilation by spreading the awareness online in social groups. This was a strong example of how an online mother's community can also make a difference in our society.
Overall, these groups are really helping mothers to stay social where they can get support, give support and enjoy the beauty of motherhood and womanhood.
Garima Dixit is a proud mom, PeopleSoft Business Tech Analyst & an amateur photographer