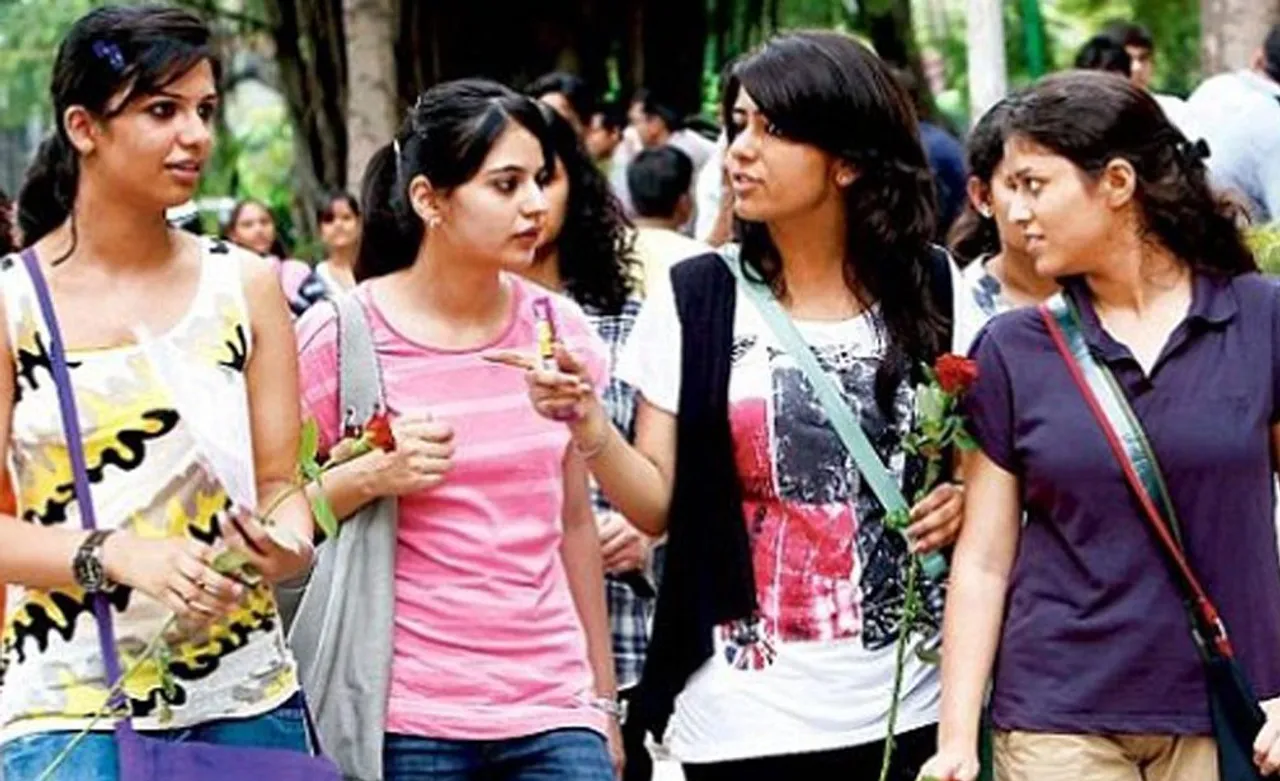 Recently, IIT Bhubaneswar decided to add 22 more seats exclusively for women in different BTech courses. This step has been taken to ensure equal access to female students and to reduce gender disparity in the field of engineering. However, the move has generated mixed responses.
Reservation vs Merit
In a country like India, reservation in itself is a hotly debated topic. Connecting it with gender creates a larger question of whether such reservations would hasten or conversely, slow down the process of gender equality in the country.
On one hand, it can be contested that being a historically disadvantaged and ignored section, women deserve preferential treatment in order to avail opportunities denied to them earlier. A contrasting view suggests that deep-rooted gender disparity and a subordinate view of women can only be eliminated if they are seen as "equals to men".
Reservation might be seen as a reflection of women's inability to compete with men, thus making it highly undesirable in the education sector. But problems of inaccessibility and financial constraints for women can be countered through reservations till equal conditions emerge
A sea change in people's mindset regarding women and education is required. The need and utility of reservations is secondary to it.
Also: Punjab Govt Announces Free Education For Girls From Nursery To PhD
Reservations for the economically backward
A popular view relates reservation to economic capabilities and formulates economic backwardness as the basis for reservation. Another matter of concern remains the willingness of parents in small villages and towns to send their girls to schools. Unless reservation is undertaken in a way that it promotes education for girls at the grassroots level, substantial benefits cannot be realised.
Garima Bablani, a student of LSR, comments, "Generally, I am against reservation but then I am also forced to accept that I am speaking from a privileged point of view. It was easy for me to get into a good college. However, there are girls who aren't even sent to schools by their parents. If reservation can help resolve this issue, then it's a welcome step. But such reservation should be limited to the economically backward sections of society only."
Divya Maheshwari from DTU says: "Reservation should exist. But, it should be only for the poor people who can't afford to put their children in a good school. However, reservation should not be done by snatching seats from other candidates. It should exist at school level so that students can gain potential to do better in entrances for higher studies."
READ ALSO: IIT Bhubaneswar adds 22 extra seats for women aspirants
Outdated mindset biggest hindrance
Reservation in itself is not the solution to encourage women to take up higher education. We need stringent mechanisms that enforce education for girls from the primary stages. In states where girls are married off at an early age, reservation would prove absolutely unproductive. For them, getting education, with or without reservation, isn't a choice. Here, a social change in outlook is required to bring equal opportunities to women.
"I'm studying at IIT and I feel grateful that this step has been taken. I am lucky that I got admission and am pursuing what I like. Unfortunately, a lot of girls aren't. A lot of discrimination is there in our country. People send their sons for higher studies. But, not their girls. Girls are equally capable. I would say this step is right because girls should be encouraged and compensated for all they have missed out because of the kind of society we live in," says Samiksha Sarwari from IIT Rooorkee.
Anahita Sahu, a student of LSR, provides a holistic view: "I believe that in order to empower any community in general; geographical education is the first step. And to ensure access, reservations in educational institutions are helpful. However, this should be seen purely as the initial stage. Once we begin to believe more in the community and track their progress, reservation is no longer necessary."
The crucial point remains that providing reservation to more and more groups in society continues to decrease the value of merit and hard work in the eyes of common individuals. From a logical point of view, merit-based admissions are not only beneficial to the deserving candidates but also to the country's economic and social growth in general.
READ ALSO: Reservation Of Seats For Women On Airlines: For Or Against?
Would reservation reverse efforts of equality?
"I absolutely disagree with the idea of giving reservation to girl students at IITs. It appears quite demoralizing to all the girls who are genuinely working hard to perform well in an exam in which more than 90% candidates are boys," says Vaishnavi Gupta from IIT Bombay.
Priyansha Chichra, a student of NIEC, says, "I feel giving reservation would mean we are giving them a "special status" and considering them less capable as compared to men. In a world where feminists are working to equalise the standards between men and women, this can cause a setback."
"I'm totally against any kind of reservation just because you're part of a particular category. The only way we can really uplift the underprivileged girls is by working at the grassroots level, by making sure that every girl gets to reach her full potential so she can crack the JEE on her own calibre, without any external help," Arshika, a JEE Advanced qualified, comments.
The controversial aspect of reservations discourages one from achieving a consensus of opinion on the issue. The fact remains that any governmental policy can only be effective if it is implemented efficiently. And its benefits reach the ones they are designated for!
Do you think women need reservations? Weigh in with your views below.
READ ALSO: IITs May Soon Have Reservation For Girls
Picture Credits - igovernment.in
Inputs: Deepali
Nimisha Bansal And Deepali Are Interns With SheThePeople.TV