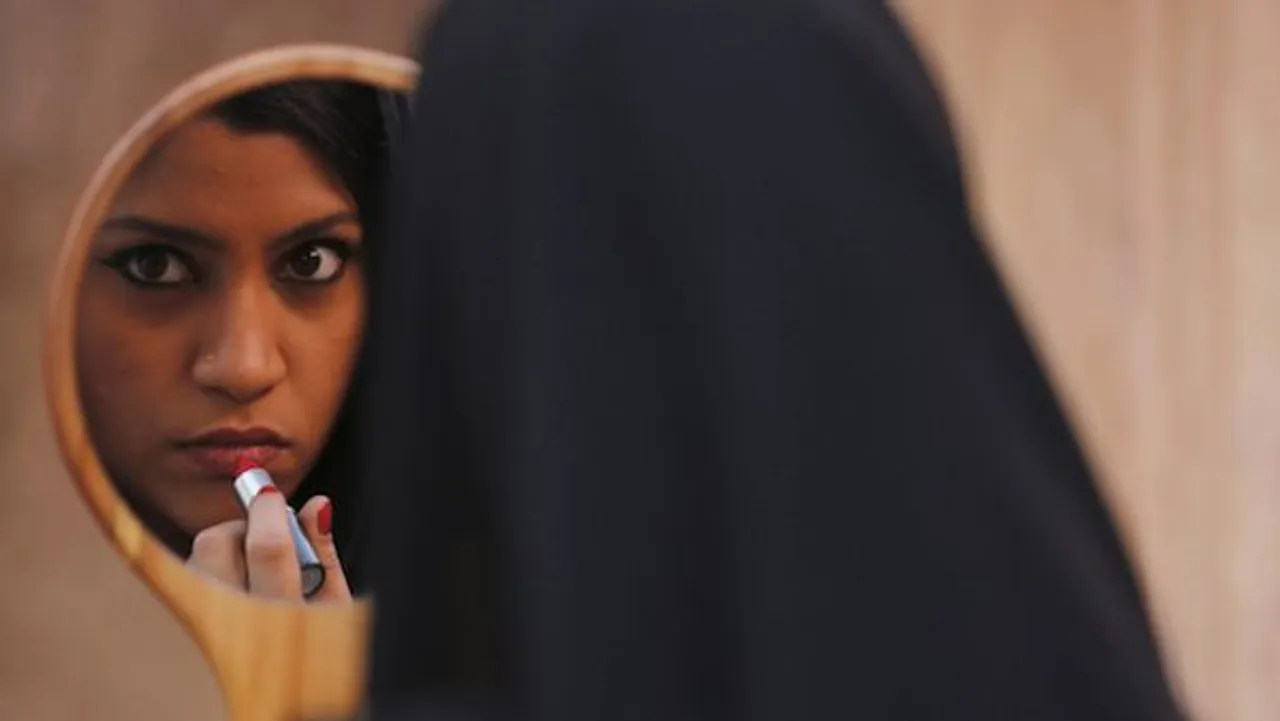 Bollywood is a sizeable component of Indian Cinema, infamous for peddling dreams to millions of Indians. It is quite literally worshipped by many people. But Bollywood is more than simply entertainment, more than mere roll, camera and action. It is the reflection of our society; it mirrors both -- our past and our present. It is the promotion of ideas using emotions more than intellect. It impresses every age group and helps people form opinions and adopt mannerisms and behaviour. In the words of Pt. Jawaharlal Nehru, "The influence in India of films is greater than newspapers and books combined".
Bollywood, somehow, as a tool of mass communication, has failed in the portrayal of women though. Credible of creating the nation's fashion trends, it has also created stereotypes for women over the years.
Bollywood has somehow conditioned people to think about women in a particularly negative and demeaning way, promoting a negative self-image in women's minds
Unrealistic portrayal
To begin with, the lead actress has to be fair skinned and slim; acne and fat bodies don't exist in Bollywood. The heroines in Bollywood movies have to be 'sanskari' in order to be the perfect daughter and daughter-in-law, for such is the case in most of the Rajshri Productions movies and even the recent films like 'Cocktail', where the character played by Saif Ali Khan falls in love with the Sanskari girl and it is almost pitiable, how the character played by Deepika Padukone ends up wearing Salwar Kurta to impress her love interest!
Then there are vamps and item girls, whose only role is to wear revealing dresses, smoke, drink alcohol and seduce men on screen like Priyanka Chopra did in 'Aitraaz'. The probability of the heroines discussing equity markets or Ernest Hemingway is very less because their knowledge is restricted to boys, make-up and marriage. The most stereotypical role is perhaps, that of a mother: non-ambitious, innocent, forever ready with food while the stepmother is always busy torturing kids and eyeing the property of the family.
Along with these stereotypes, a corresponding trend set by Bollywood is sexual objectification of women.
Girls are named after range of commodities, be it Patakha, Afghan Jalebi, Baby Doll, Zandu Balm or Tandoori Murgi. Filthy jokes are made about women in movies like 'Grand Masti' and are termed as entertainment. While the guy is out there saving people's lives, the girl will be shown bathing for your viewing pleasure
The movie Ranjhana teaches people the exact way to win a girl's heart - stalk her repeatedly! Stalking is healthy, rape is a form of revenge, eve teasing is cool and consent can take a backseat because her 'no' means 'yes'. A considerable contribution has been made by rap songs sung by Honey Singh, Badshah and the likes. Every syllable of their songs is purely about sexually objectifying girls in the most derogatory manner possible.
Gender pay gap
After onscreen disempowering of women, comes the off screen bias. Gender pay gap prevails in Bollywood too. The top actors earn five times more than the top actresses. Actresses like Deepika Padukone and Priyanka Chopra earn a lot less than their male co-stars, even though they are equally critically acclaimed and bankable entertainers.
According to actress Kangana Ranaut, her male co-stars are paid thrice the amount and Priyanka Chopra says she has been told that female actors are replaceable in films because they just stand behind a guy anyway! It has been stated many times that women get paid less because they don't pull crowds in theatres, it's the male who does all the action while the females just play supporting roles. But didn't Bollywood frame this pattern of giving less credible roles to actresses and limiting their part in the movies to just depend on the hero for their safety?
Shift in trend
Many actresses are not only speaking up about the pay gap but also helping bridge it. A shift has been witnessed in Bollywood with the release of more than 30 women-centric movies in the past three years. While female led films like Queen, The Dirty Picture, Piku, Secret Superstar have been critically acclaimed, movies like Dear Zindagi, Mary Kom, Ki and Ka have contributed in breaking the stereotypes to variable extents. Lipstick Under My Burkha earned more than $ 4 million and Naam Shabana earned $7.5 million on the box office. Even though less in number, there are also females directors like Reema Kagti and Gauri Shinde. And similar to actresses, we need equal number of technicians in Bollywood. Going by logic, gender doesn't matter, entertainment and acting skills do. With more of the female-led movies, stronger female roles and other positive changes in Bollywood, we can hope that the inequality, can sooner or later be achieved!
ALSO READ: Is A #MeToo In Bollywood Possible Without Taking Names?